The LAU Alumni mobile application is here!
Get the latest LAU and alumni news at your fingertips—literally.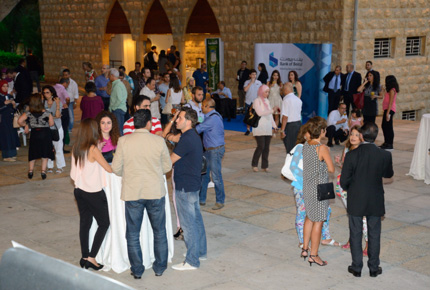 The latest LAU and alumni information is now at your fingertips with the recently launched LAU mobile application. "LAU has kept up with the advances in technology by developing a platform that allows our alumni to stay connected with their alma mater no matter where they are," says Abdallah Al Khal, executive director of the Alumni Relations Office.
The application, called LAU Alumni, is part of the university's mission to develop and maintain relationships between LAU and its key constituencies, including alumni, corporations, foundations and other members of the community.
With over 600 users, the app is free for all LAU students and alumni to download from Google Play or the App Store. You can search for other LAU alumni, get the latest news from the university and be notified when social events in your neighborhood take place. "You can also search for and contact alumni chapters and have access to the alumni directory," adds Al Khal.
LAU Alumni, which was developed by Eurikso Mobility in collaboration with LAU's IT Applications and Solutions Department, requires iOS 6.0 (or higher) or Android 4.0.3 (or higher). For recent alumna Palig Haroutunian, "the major benefit of this application is that it allows me to keep in touch with all my fellow graduates, and see where our paths lead after our time at LAU."
Ghada Majed, associate director of Alumni Relations, says the application is still in its nascent stages: "Depending on our alumni feedback and satisfaction of the application, we will definitely be looking into adding new features in the future."
To download the app go to: