The perfect bridge
Famous Spanish architect shares his vision and perspective.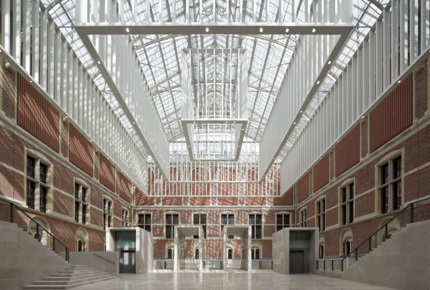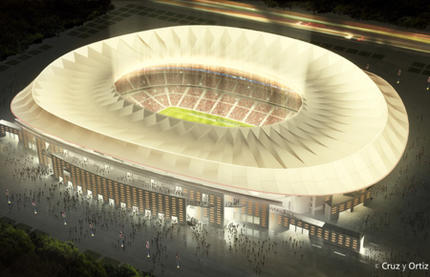 The LAU School of Architecture and Design, in collaboration with the Spanish Embassy in Beirut, hosted well-known Spanish architect Antonio Ortiz in a lecture entitled "Cruz y Ortiz - Projects and Works".
Ortiz began by recounting how Cruz y Ortiz Arquitectos, his firm founded with fellow architect Antonio Cruz in 1971, undertook its first venture, the Doña María Coronel Street housing project in Seville. The lot had a limited façade and was in a historical compromised environment. "We decided to keep the outside low key and unitarian with its surroundings," he explained. In fact, this modest housing compound had a circular inner courtyard that made it unique and independent from the rest of its surroundings.
Ortiz described architecture "as a synthetic art that is at its best when there is coincidence between use, geometry, material and construction" and used the example of an iconic stadium his firm built in completely isolated surroundings in Madrid. Freed of the pressure to provide commercial opportunities that blight many stadiums, the firm seized the opportunity to produce, what they called, "an uncompromised architectural representative of the sporting ideal." It was the first stage of a much larger stadium that would eventually fill the whole area and could become an Olympic one should the need arise.
The Spanish architect went on to talk of the firm's first commission outside Spain, the redesigning and enlargement of Switzerland's Basel train station. Being where the French, German and Swiss networks coincided, the station was used by around 70,000 people a day. "It was more than just a pedestrian overpass, it was a 200 meter long public space connecting two sides of the city, across the rails," he said, adding, "We suspended canopies over the platform that linked everything, from parking to retail shops, making a permanent succession of sequences from one side to the other. It is exciting to see buildings you have created being so heavily used."
This was definitely the case of the restoration of the Rijksmuseum in Amsterdam. Here, Ortiz explained, they designed a plan centered on routing and orientation. The building had a double role, that of national museum and that of a gateway into the new city south of Amsterdam. Using lighting the Spanish architecture firm spectacularly transformed the 19th-century building into a museum for the 21st century and a passageway making the transition between the two cities a pleasure.
Associate professor in architecture, Dr. José Manuel Pagés Madrigal, chair of the Department of Architecture and Interior Design, believes that Ortiz is an inspiring example for students to understand because of the capability to update his architectural production throughout his career. "His office was always open to discuss basic concepts from the root of the problem," explains Madrigal, "We saw this in various cases, such as the Doña María Coronel housing project and the new Rijksmuseum."
One of the most important topics for the architectural design is the relationship of the design with the place, its location and its dialogue with the context. "We found this dialogue in all the examples Ortiz showed us," points out Madrigal. Adding, "At the same time, the students had the opportunity to understand the flexibility of these concepts when applied to several scales. It was an effective demonstration of how to convert projects in realities."
For more on the above projects and others visit www.cruzyortiz.com