The seed of an idea at LAU expected to bloom in Silicon Valley
Online platform developed by two engineering graduates catapulted to Silicon Valley thanks to funding from a startup accelerator company.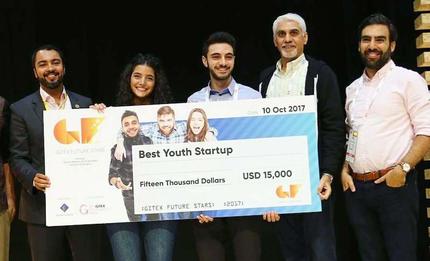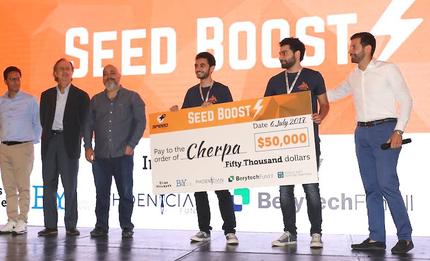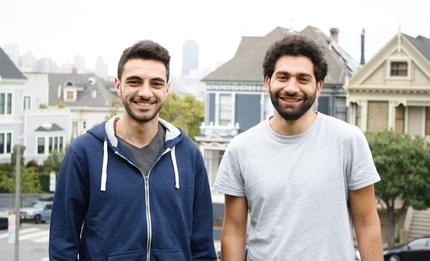 On October 10, a project born out of the passion and avid curiosity of two LAU roommates and engineering graduates won the Best Youth Startup award, worth $15,000, at the major GITEX Technology Week and Exhibition in Dubai.
But the future of Cherpa, the brainchild of Ibrahim Ezzeddine (BE '16) and Basel Jalaleddine (BE '16) was already looking bright as it was destined to blossom in Silicon Valley with funding from Speed@BDD — a Beirut-based startup accelerator that invests in top-tier companies and new ideas in the MENA region.
The Cherpa interactive online platform is a step-by-step guide — hence the play on the term "Sherpa", the seasoned mountaineer and guide — to building "cool" hardware projects. Much like the concept itself, the pair's identification of a gap in the market for such a tool dates back to their student days at LAU where they also saw a need for, and subsequently founded, a Robotics Club.
"We noticed that many students were interested in Robotics but lacked the basic skills to develop their own applications," says Jalaleddine, who majored in computer engineering. The answer was to run workshops through which he and mechanical engineering student Ezzeddine could "spread these skills to interested people, with the aim of creating a bigger community of makers and coming up with cool projects."
The germ of the idea for Cherpa — whose motto is "to empower all makers around the world and simplify inventing" — took root in the co-founders' shared dorms at LAU. "It was something we always wanted to do," Ezzeddine reveals. "So we suggested it as our Final Year Project (FYP)." The result and precursor to Cherpa — a "Smart Interactive Breadboard" that simplifies connecting an electric circuit — won the admiration of their advisors, Associate Professor and Assistant Dean of the School of Engineering Barbar Akle, and Assistant Professor Dani Tannir.
"Their FYP was an expression of their passion to easily educate young people on Robotics," said Akle. "They found that the breadboard on which we develop and prototype electric circuit was outdated and difficult for the youth to understand, which prevented a lot of people from continuing in robotics … so they came up with the Smart Interactive Breadboard."
Single-minded from the start, Ezzeddine and Jalaleddine capitalized on every opportunity the university had to offer, joining LAU's American Society of Mechanical Engineers (ASME) and the Astronomy Club. For Ezzeddine, it was a euro-trip with ASME to factories like LEGO, Volkswagen and others that impressed on him the pivotal role of robots in the industry. Jalaleddine garnered his experience as iOS developer by creating apps for LAU Model United Nations program, Sidon Municipality and Audi rewards, among others, while working part-time for three startups (Anghami, Innovo, and Toters food delivery service).
Besides the encouragement of their supervisors, it was these opportunities that helped the team transition from university to the job market. "Having the ability to create any club and be a leader were a few of the important incentives at LAU that later helped us create our own startup," says Jalaleddine who, along with his friend and business partner, credits his alma mater for paving the way to their success.
Coincidentally, they learned about Speed through LAU alumni, an occasion that not only led to their win of startup funding but also of the SeedBoost Competition, consisting of $50,000 from five different investors.
The entrepreneurs will only move on to Silicon Valley — the international hub of startup companies and high-tech corporations — once they have expanded their business in the MENA region, starting in Dubai. This will be achieved by their small team of six.
"Ezzeddine and Jalaleddine represent the realization of our vision to graduate 'the engineering leaders of tomorrow,'" says Dean of the School of Engineering George E. Nasr. "And their success motivates the school to instill more entrepreneurial and innovation skills in our students."