Thumbs up to the School of Nursing
The Collegiate Commission on Nursing Education has accredited the baccalaureate at LAU's Alice Ramez Chagoury School of Nursing.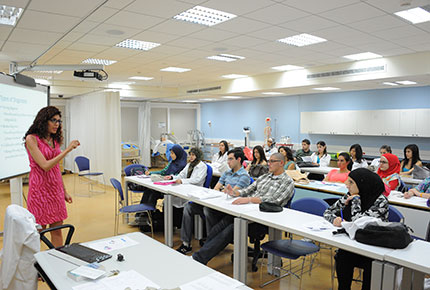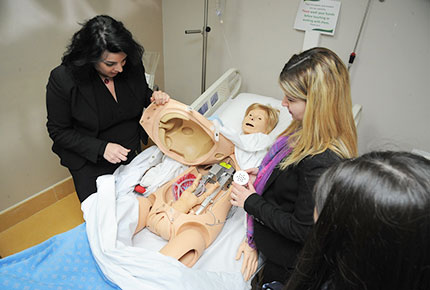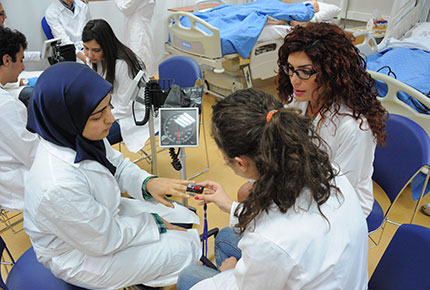 LAU's Alice Ramez Chagoury School of Nursing (ARCSON) has many reasons to celebrate these days as it was recently informed that the Collegiate Commission on Nursing Education (CCNE) has accredited its baccalaureate program for five years to December 31, 2018.
The sense of pride in achieving accreditation reverberated across both campuses and was felt most palpably among the recent graduates of the program. "We are very proud that ARCSON has received CCNE accreditation for its undergraduate program!" enthuses nursing alumnus Chant H. Kazandjian.
Khaled Salem echoes the sentiment: "It brings me joy knowing that I was amongst the first students to have graduated from LAU with a BSN degree," he says. Adding, "I hope for continuous success for this awesome school and its great staff and administration."
For Dr. Nancy Hoffart, dean and founder of the school, LAU has a tradition of academic excellence. "We are pleased to have the official recognition to go with it" she says. "Having achieved accreditation confirms what we already knew—that we have a curriculum that prepares nurses to be high functioning professionals in a variety of health care settings, in hospitals as well as community health settings," she adds.
The unusually rapid speed at which the school achieved accreditation is a result of the concerted effort of the entire university. "From day one, everyone has been working hard in preparation for this moment. We all worked together to develop the curriculum and launch the school," Hoffart explains.
CCNE sets standards for the preparation of nurses to meet the high demands for safe and effective care in an ever more sophisticated health care system. As an autonomous accrediting agency, it contributes to the improvement of public health. According to the official website, CCNE serves the public interest by assessing and identifying programs that engage in effective educational practices.
In fact, CCNE's emphasis on self-regulation sharply aligns with ARCSON's culture of continuous self-improvement. "We don't rest on our laurels. We aren't perfect, we aren't afraid of saying we can do things better. In fact, we challenge each other to keep advancing," Hoffart stresses.
According to the dean, the accreditation achievement symbolizes how far ARCSON has come in fulfilling its vision of being the pioneering school of nursing in Lebanon and the Middle East. Dedicated to raising the stature of nursing in the region the program helps the citizens of the region understand the central role that nurses play in disease prevention, successful management and recovery from illness.
"Dr. Hoffart and her team have succeeded in changing a culture in Lebanon. More and more prospective and current students are considering nursing as their profession of choice," declared Dr. Elise Salem, vice president for Student Development and Enrollment Management at LAU, at hearing the good news.
"This is another great success story that graces the rising star of the School of Nursing under the leadership of Dr. Nancy Hoffart who worked very hard with her faculty, staff and students to earn this eminent achievement," says LAU President Dr. Joseph G. Jabbra.