YOU@LAU events on both campuses take 11th graders on tours to student life
Beirut and Byblos campuses welcomed 3,000 high-school students and introduced them to LAU admissions, financial aid and student life.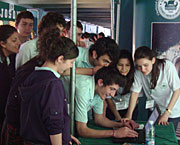 High school students explore the university's online resources at YOU@LAU event in Byblos.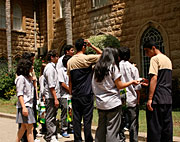 Students go around the Beirut campus.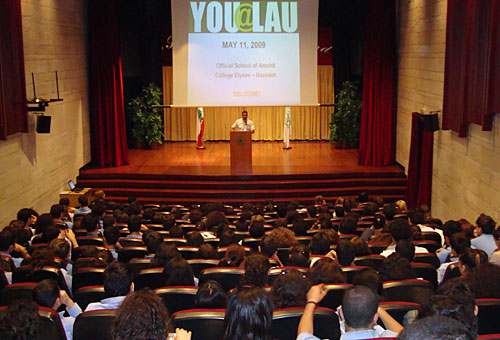 LAU welcomes 11th-grade students to the YOU@LAU event at the Selina Korban Auditorium, Byblos campus.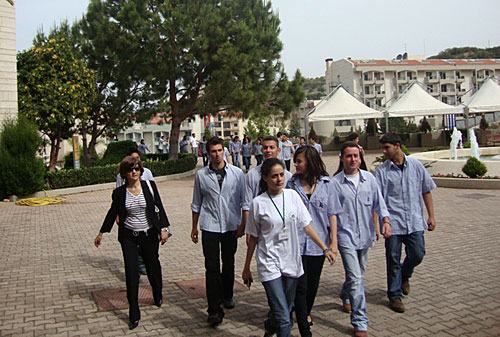 High school students tour the Byblos campus.


Students explore the Fine Arts Building, Beirut campus.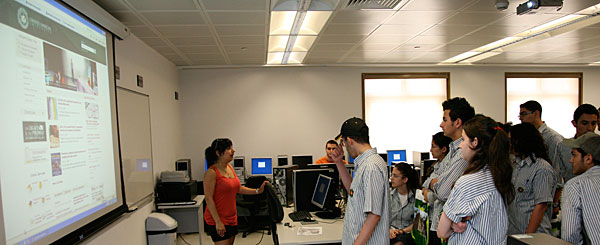 Students learn about the resources and features of the LAU website.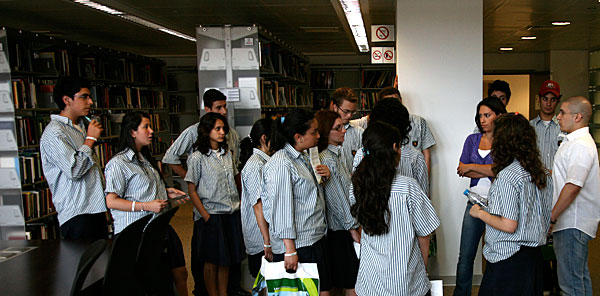 Students find out about the resources of the Riyad Nassar Library on the Beirut campus.

Click on any photo above to view all seven images
An estimated 3,000 high school students from across Lebanon attended the first annual two-week-long "YOU@LAU" university introduction events held at both campuses last month, according to the university's two admissions offices.

LAU welcomed the 11th-grade students to the Byblos campus on the weekend of May 11–15, and the Beirut campus May 19–22.

"YOU@LAU was focused on grade 11 students who are about to choose the section in the Lebanese baccalaureate depending on the major they might choose here at the university," the director of Admissions in Byblos, Michel Najjar, said. "They are the crop of next year," added Nada Badran, director of Admissions in Beirut.

The young visitors were guided around the facilities by university students and learned about their favorite majors directly from LAU professors. They were also offered advice and information on conditions of getting merit scholarships and financial aid.

"We told them about the changes in the financial aid program — we have new scholarships now. And we also told them about a new major starting in 2010 at LAU, the actuarial sciences. LAU will be the first university in Lebanon to have a major like that," said Badran.

The students were advised on the admission requirements of various programs and many of them left their contacts in order to receive more information later.

They were also invited to join the YOU@LAU group on Facebook to stay in touch and get updates about LAU events.

Najjar said the idea behind the event belonged to LAU students working in the Admissions Office, who also came up with attractive promotional tools. "The Facebook group was also the idea of one of the students … Even the ad we made is in computer language. They, the students, made it," Najjar explained.