Art and technology go green
On the occasion of National Environment Day students attend an "Art-Tech" event to promote eco-friendly awareness.
On Wednesday November 14, LAU's Beirut campus vibrated with creativity and curiosity as National Environment Day was celebrated in front of the Safadi Fine Arts Building. Upper gate's cypress trees served as the perfect backdrop to mark the occasion as students rolled up their sleeves and put brush to paint to create nature-themed works of art.
Meanwhile, for the technologically inclined the Association for Forests, Development and Conservation (AFDC) set up a booth outlining the advantages of recycling old cell phones.
AFDC and Nokia have joined forces with the goal of raising environmental awareness and providing solutions for recycling mobile phones. Students learned that mobile phones contain gold, aluminum, copper, plastic and other raw materials that can be recycled and turned into useful items.
"We are looking for mobile phones with zero dollar value and zero emotional value," said AFDC representative Karine Zoghby. This is the first time the organization has visited LAU.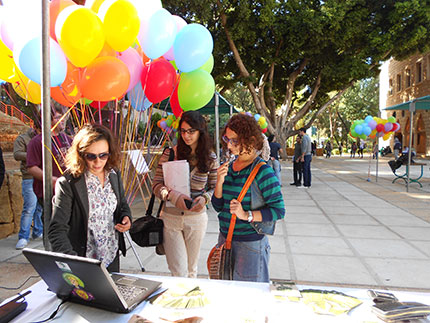 The AFDC was established in 1990 to achieve sustainable conservation of natural resources and raise awareness vis-à-vis community-based initiatives—which is the reason why they teamed up with Nokia's Take Back project to collect old mobile phones and recycle them.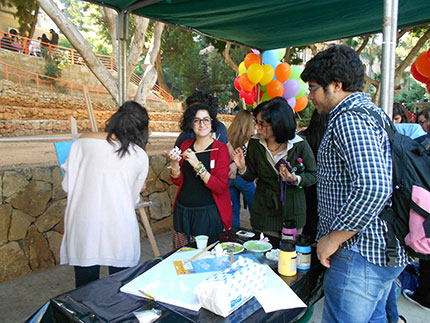 LAU alumna and art and designer lecturer, Mona Jabbour, encourages students to not be intimidated by art and to express themselves. "Painting should not be an elite art form—it should be accessible to all as a form of self expression," Jabbour asserts.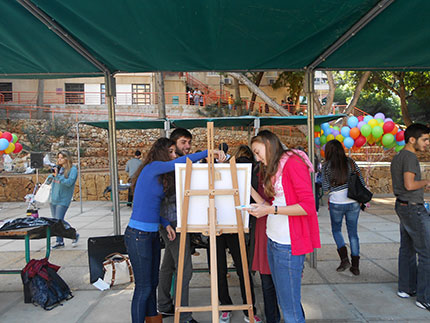 The instructions were simple: create a painting connoting what the environment means to you. Viewing the completed pieces, it was hard not to feel a sense of optimism.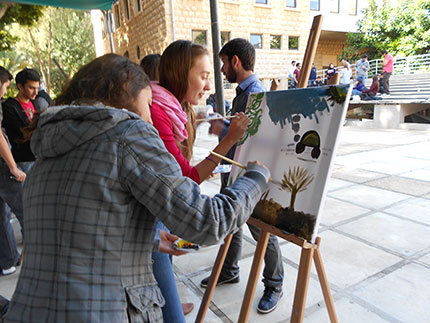 Many of the paintings centered on forests and reforestation, bringing attention to the importance of environmental sustainability.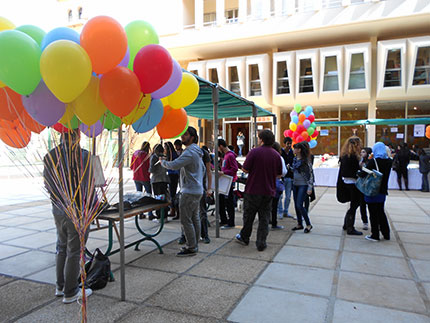 The initially small group of students grew expansive with university staff and faculty joining in on the festivities. Teamwork was the key word, with students generously passing one another paintbrushes in an impressive collaborative effort.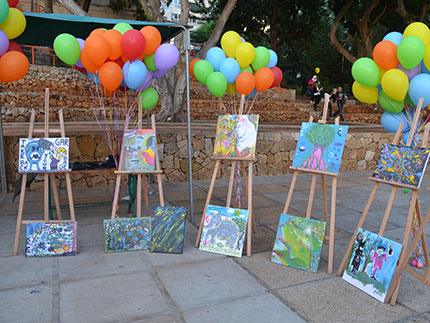 The painting exercise served as an apt reminder of the importance of staying engaged and enchanted by the environment around you even in this digital age.