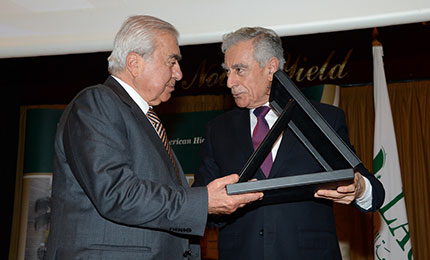 LAU celebrates the vision and generosity of the Zakhem family.
LAU students attend World MUN conference in Melbourne.
In collaboration with The American Political Science Association-MENA Workshop Program, LAU holds a panel discussion on the Arab Spring: Lessons and Challenges.
The Institute for Human Resources hosts lecture entitled "Middle East Airlines: A Success Story."
The School of Arts and Sciences holds its spring TEDxLAU event.