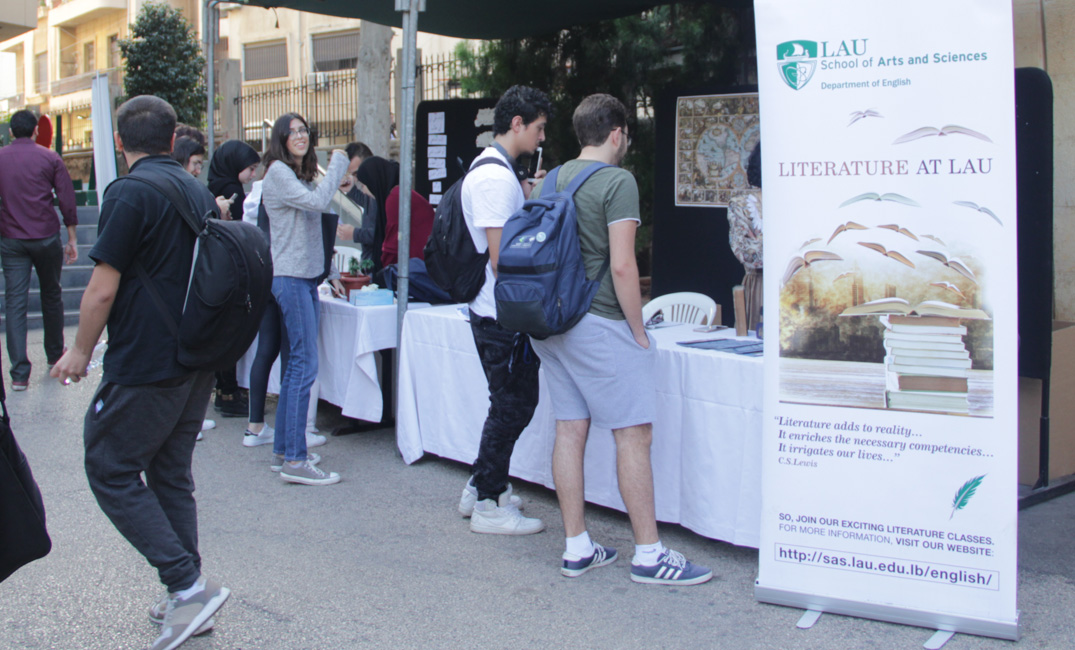 The Department of English and the Page Turner student book club organize Literature Day to engage students in reading.

Interactive workshop led by alumnus Mahmoud Natout demonstrates the importance of play for mental and psychological growth.
After gaining prestigious AACSB accreditation, LAU's Adnan Kassar School of Business hosts a major business school seminar series.

Seminar organized by LAU and publisher All Prints focuses on new ideas in education.

Students of the Nutrition and Dietetics-Coordinated Program conduct awareness raising campaign targeted at the wider community.