Fine arts exhibit gathers multi-themed student works
Everyday life, societal restraints and women were some of the themes emanating from the Fine Arts students' artwork displayed on June 11-17.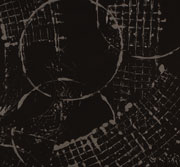 Tohme's representation of the trajectories and traces left by the "wheels" on life's roads.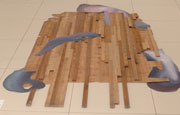 Abdul Hameed's wooden artwork showing society's confines that pin down individual freedom.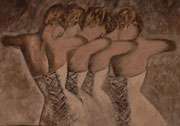 Jaafar's artistic representation of women as delicate beings.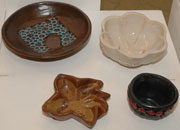 A view of the exhibit's ceramics section.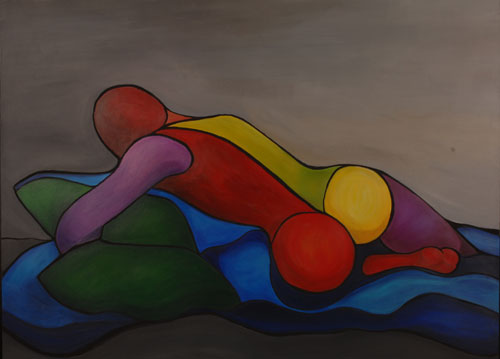 Tohme's painting depicting a colorful silhouette of a human body.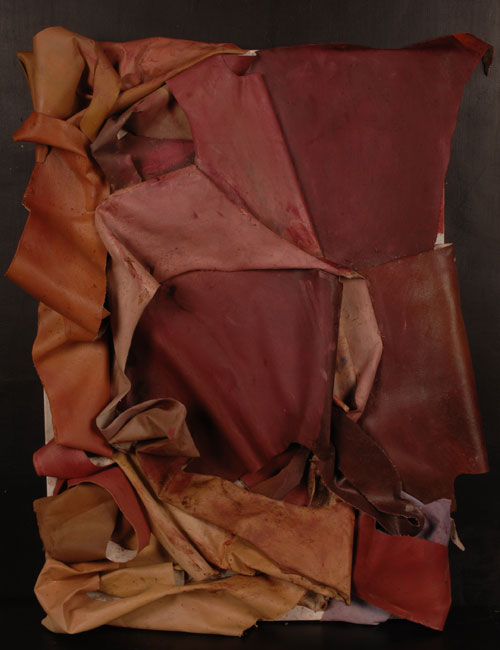 Abdul Hameed's collage of old cutouts stapled to a canvas.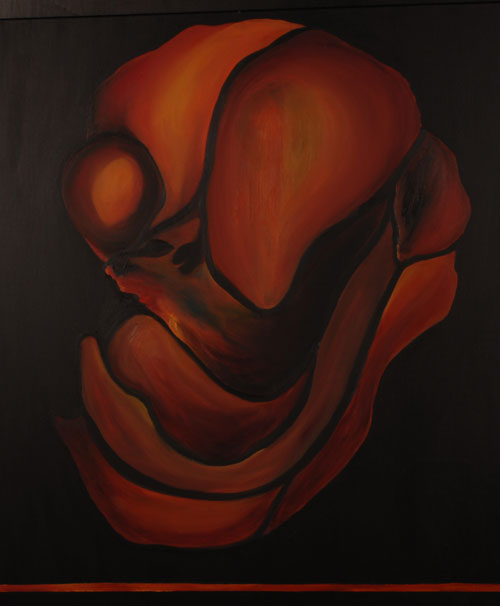 "The Cycle of Woman": Jaafar's pastel piece.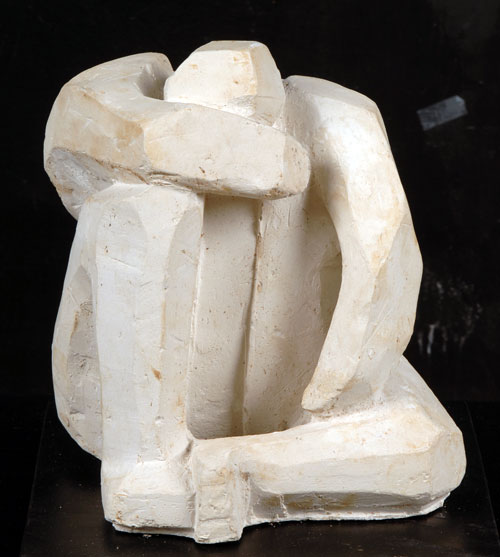 A piece of sculpture made by a student.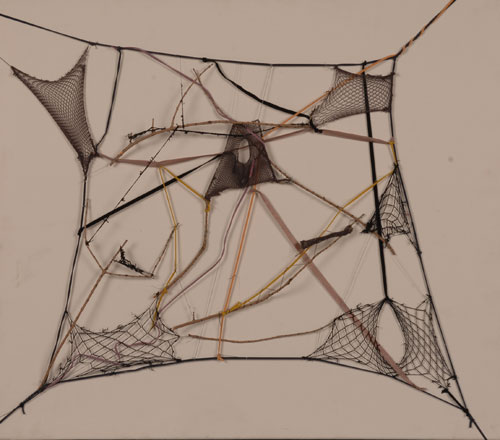 A web-like piece of art displayed at the exhibition.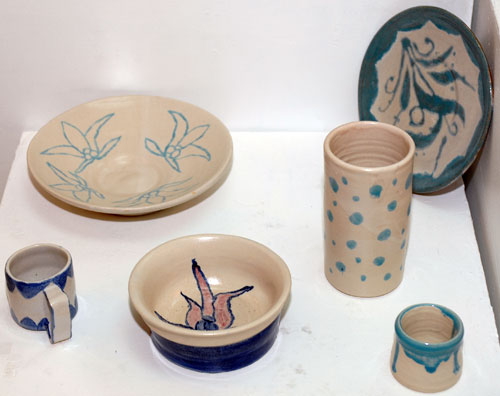 More ceramics crafted by students.

Click any image to view all 10 pictures.
Everyday life, societal restraints and women were some of the themes emanating from the fine arts students' artwork displayed on June 11–17.
The visions and ideas of the young LAU artists came in different forms—paintings, drawings, prints, sculptures, ceramics—and various kinds of media—water, oil, acrylic, pastel, printmaking, graphics, collage, fabric.
Senior fine arts major Soraya Tohme said the exhibit gave her and fellow senior students the chance to showcase her artwork and build strong contacts in the professional arts environment. Each one of her 12 pieces had themes drawn from everyday life, such as a laundry basket, a wheel, etc. "Simple things inspire me…[to produce] an extraordinary artistic creation," she said.
Haya Abdul Hameed, also a senior student majoring in fine arts, exhibited nine pieces centered around her country of origin, Palestine. Her art—paintings, collage, video and graphics—conveyed her frustration with the restraints that society often imposes on individual freedom. She celebrated freedom and justice in her paintings and viewed art as "an outlet to all the tormenting emotions and feelings" that were trapped inside her.
Senior Randa Jafaar's paintings betrayed the strong influence by Simone de Beauvoir the artist feels. An expressionist, Jaafar explored the secret feminine realm. She wanted her nine paintings, which showed a mixture of color, to evoke emotions in the beholders because "they are the products of indescribable emotional and physical labor that materialized itself after a long struggle."
Organized by the Fine Arts Department, the annual exhibition at Sheikh Zayed Hall in Beirut held the work of students from various courses and levels. This variety attracted a range of interested visitors from learners to art lovers and professionals.
"The exhibit is a requirement," said Fine Arts program coordinator Chaouki Chamoun. "All the Fine Arts students work the entire semester for the exhibition… [As a result of] an ongoing process of experimentation, they eventually endeavor to create and distill their own ideas into a displayed body of work that carries their personal mark and reflects their own individual style," he said.
Read about a previous
fine arts student exhibit
.