In a race to offer students jobs and internship opportunities, over 100 companies take over LAU campuses for the annual career fairs.
Upon their return from Harvard World Model United Nations, political science students shared their story.

Spring 2014
A number of experts are raising the alarm about the perils of trying to look "perfect." Find out how the pressure to conform to unrealistic beauty ideals can have devastating effects.
Holiday: Eastern & Western Easter

Apr 18–21, 2014

Classes resume on April 22 at 8:00 a.m.

Advising for Summer and Fall 2014

Apr 22, 2014–May 9, 2014

Payment of deposit for fall 2014

Apr 28, 2014–May 9, 2014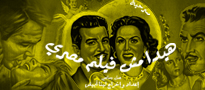 Major Theatre Production: "This is Not an Egyptian Movie"
Apr 28–May 4, 2014 8:30 PM
Gulbenkian Theatre, Beirut campus