Photo: Donors and friends of the university gathered at the Seaside Pavilion in Beirut for LAU's sixth-annual Fundraising Gala Dinner.
Longtime friend and supporter of the university, Dar Al-Handasah Chairman and CEO Talal Shair makes major gift to LAU.
Five Communication Arts students will be showing their film on sexual violence at an on-campus screening.
Supporters and friends came together to celebrate LAU's achievements and excellence in innovation at the university's annual fundraising event.
Fall 2017 final exams

Dec 11–20, 2017

Holiday: Christmas

Dec 25, 2017

Holiday: New Year

Jan 1, 2018
Provost

LAU has opened the search for a new chief academic officer.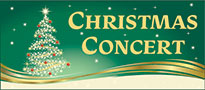 Christmas Concert
Dec 21, 2017 6:30 PM
Beirut Campus