Assistant Professor of Economics Ayman Reda wins the Potter Award for taking a deep look at alternative economic schools of thought.
In a race to offer students jobs and internship opportunities, over 100 companies take over LAU campuses for the annual career fairs.

Spring 2014
With an eye on the market, LAU offers a wide range of graduate programs specially designed for the real world. While taking a look at some of these offerings, we understand why they are second to none.
Advising for Summer and Fall 2014

Apr 22, 2014–May 9, 2014

Payment of deposit for fall 2014

Apr 28, 2014–May 9, 2014

Last day for withdrawal (WP/WF) from courses for spring 2014

Apr 29, 2014

See the Academic Rules and Procedures: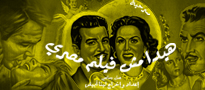 Major Theatre Production: "This is Not an Egyptian Movie"
Apr 28–May 4, 2014 8:30 PM
Gulbenkian Theatre, Beirut campus