Photo: Donors and friends of the university gathered at the Seaside Pavilion in Beirut for LAU's sixth-annual Fundraising Gala Dinner.
Supporters and friends came together to celebrate LAU's achievements and excellence in innovation at the university's annual fundraising event.
LAU hosts election experts to underline the importance of the upcoming parliamentary elections.
The Clinical Simulation Center honors medical professionals who completed its one-year course.
Fall 2017 final exams

Dec 11–20, 2017

Holiday: Christmas

Dec 25, 2017

Holiday: New Year

Jan 1, 2018
Provost

LAU has opened the search for a new chief academic officer.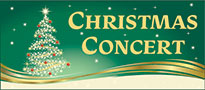 Christmas Concert
Dec 21, 2017 6:30 PM
Beirut Campus