Photo: LAU's Trireme cruises in the streets of Beirut, proudly hoisted by our top graduate and current student athletes.
Students of the Nutrition and Dietetics-Coordinated Program conduct awareness raising campaign targeted at the wider community.
Campaign for social and economic inclusion by the Centre for Lebanese Studies seeks to galvanize public into action.
Three-day conference hosted by LAU tackles a critical subject from a cross-comparative and multi-disciplinary perspective.
Advising for current students for spring 2018

Nov 15–Dec 4, 2017

Holiday: Independence Day

Nov 22, 2017

Registration for current students for spring 2018

Nov 27–Dec 1, 2017
Provost

LAU has opened the search for a new chief academic officer.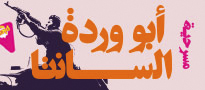 Fall Major Theatre Production: Abou Warde El-Santa
Nov 24–26, 2017 8:30 PM
Safadi Fine Arts Buildings, Beirut campus