Historic LAU institute consults public on name change
IWSAW conducts a global consultation to update its name to reflect the evolution of its agenda as advocate for gender equality and women's rights.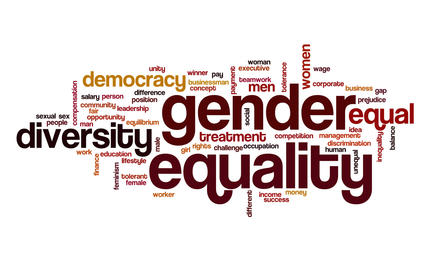 LAU's Institute for Women's Studies in the Arab World (IWSAW) has witnessed and impacted many a development since it was launched in 1973 under the directorship of Julinda Abu Nasr. So too have priorities and initiatives related to women and gender the world over, says current director Lina Abirafeh, explaining why the institute is now holding consultations in a bid to update its name.
"Today, studies are only a small part of our work," says Abirafeh, referring to one of three substantive terms within the institute's name now under consideration. "We work on education, research, outreach, development programming, and much more." Indeed, both the institute's strategic plan and its activities highlight its breadth of scope and impact.
Its newest project, which focuses on promoting and preparing communities for gender equality in the political sphere, is reflective of the institute's expansive and interdisciplinary approach and of its position at the intersection of academia and activism.
"We also need to question if we're addressing 'women' or examining the full range of gender issues," adds Abirafeh, noting that many organizations and programs worldwide have changed their names to reflect the need to focus on the relationships between women and men, rather than focusing exclusively on women's experiences. At the same time, the institute wants to preserve its strong feminist heritage.
"Gender studies engage with the full spectrum of gendered identities, discriminations, and inequalities. The foundation is one of human rights and social justice, and this is particularly relevant in the Arab region where being a 'woman' needs to be qualified with many other markers including nationality, religion, and socio-economic status."
In 2015, LAU's Women's Voice student club changed its name to the Intersectional Feminist Club, reflecting global changes in the field and becoming more inclusive, thus attracting men as well as women in discussions about gender, rights, and society. "It is today among the most active and engaged at LAU," says Abirafeh of the club, which hosts a number of activities on campus in collaboration with the institute.
An appreciation for the value of collaboration led the team to host discussions and consultations with LAU senior management, activists, and initially with IWSAW's founder and first director Abu Nasr. This has now been followed by an online survey in order to be as inclusive as possible. "We want to hear from everyone — women and men, Arab and non-Arab, student and practitioner, academic and activist — everyone is a part of the institute, and this institute is for everyone. ," says Abirafeh, confirming that the hundreds of surveys completed to date indicate strong support for a name change.
Another facet of the current name under consideration is the term "Arab World," which, says Abirafeh, does not reflect the full extent of the institute's activities and reach. "There is a political dimension to it, but there is also the fact that we've conducted studies on Arab women in South America, for example, and are concerned with Arab refugees in non-Arab countries, as well as non-Arab populations living in Arab countries. We cover a lot of ground and do not want to exclude anyone."
When founded, the institute was the first of its kind in the region and among the first globally. Now, says Abirafeh, is the right time to update its name. "We hope everyone will find this discussion useful and will take the time to have their say through our brief survey. Together we can ensure the institute remains as valued and as valid as when it was established."