LAU Board of Trustees chairman Dr. Charles Elachi receives French Legion of Honor
Renowned space scientist Dr. Charles Elachi is inducted into the French Legion in a ceremony at Caltech.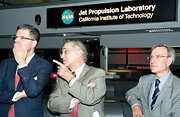 (Left to right) Ambassador of France to the USA His Excellency Francois Delattre, Dr. Elachi and president of CNES Yannick d'Escatha at JPL on the day of the award ceremony.

The Mars Exploration Rover Mission team with Dr. Elachi.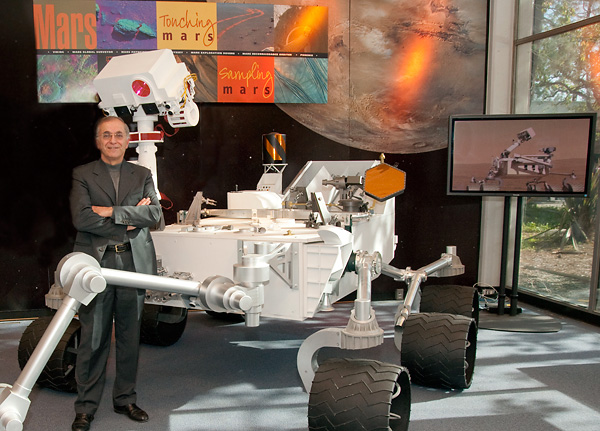 Dr. Elachi in front of the Mars Science Laboratory model.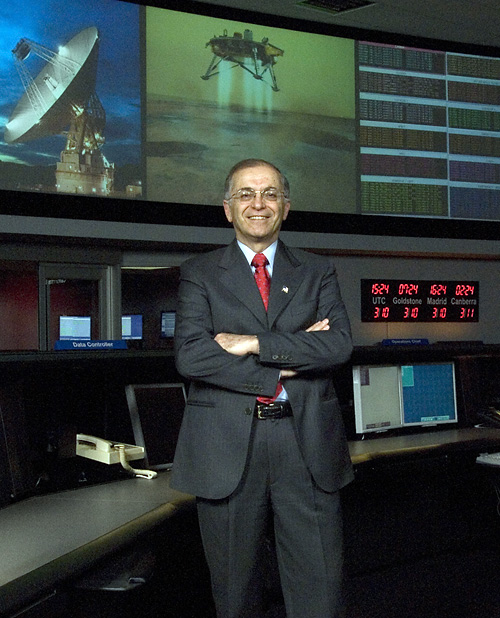 Dr. Elachi in the mission control room.
Chairman of LAU's Board of Trustees and director of NASA's Jet Propulsion Laboratory Dr. Charles Elachi, was inducted in the French Legion of Honor on September 6 during a ceremony at the California Institute of Technology, where he is vice president and professor of electrical engineering and planetary science.
He received the award from Francois Delattre, Ambassador of France to the United States, in the presence of Caltech President Jean-Lou Chameau.
Dedicating the honor to his parents, Elachi explained that, "even though they did not even benefit from high school education, they put a lot of emphasis on educating their children and encouraged us to reach for the stars."
Though he never actually reached the stars himself, Elachi has helped others do so as director of the JPL, which serves as a NASA field center to launch many of America's satellites and conduct numerous space-exploration missions.
He has also authored over 230 publications on active microwave remote sensing and electromagnetic theory, and holds several patents in those fields.
Elachi was always a promising scholar. At the age of 16 he was named Lebanon's top science student, qualifying him to attend any university of his choice.
He matriculated at the University of Grenoble in France, graduating with a bachelor's degree in physics in 1968. That same year, he graduated with an engineering degree from the Polytechnic Institute in Grenoble, where he was first in his class.
Elachi continued to accumulate degrees after that, earning a doctorate in electrical sciences from Caltech in 1971, followed by an M.B.A. from the University of Southern California in 1978 and an M.S. in geology from UCLA in 1983.
"This honor is particularly exceptional to me because I was educated in the French system — from kindergarten in Lebanon, all the way through my college degree in France," explains Elachi.
Although the award is traditionally given to natives of France, it is occasionally bestowed upon foreign nationals who have served France or its ideals.
"Throughout my career, I collaborated closely with various French scientists, as well as the French Space Agency," says Elachi. "I also greatly admire the French language and culture," he adds.
Elachi has been the chairman of LAU's BOT since 2009.