LAU joins Lebanon's oil and gas revolution
As Lebanon prepares to instigate oil exploration off its coast, LAU is opening its doors this fall to students of a new undergraduate program in Petroleum Engineering.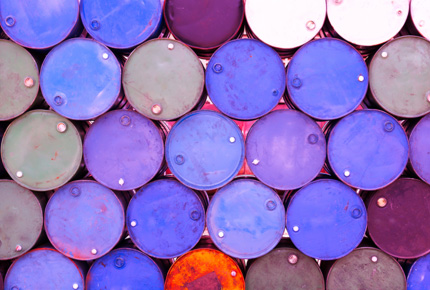 "Lebanon is about to join the club of oil and gas producing countries. This is neither a joke nor a dream, rather a recently discovered reality, proven by seismic 3D surveys off the Lebanese coast," explains Dr. Jean Chatila, associate professor and chair of LAU's Department of Civil Engineering, and chair of the committee that developed the new program and its curriculum.
"Globally, hydrocarbon fuels have experienced very high demand in recent decades and prices soared in the last few years. As a result, job opportunities have opened up in the oil and gas industry," explains Chatila, who notes that a lack of skilled petroleum engineers has led many companies to offer additional training to graduates of other engineering disciplines.
Demand, says Chatila, is also likely to soar in Lebanon. "Press reports suggest that twenty-seven companies have bought seismic surveys of the country's coastal waters and several have expressed interest in drilling. There is a high possibility of very promising commercial quantities of gas; quantities that are encouraging enough to probably cover Lebanon's national debt."
There are no official estimates of the true value of Lebanon's oil and gas reserves, however, studies performed by the Ministry of Energy and Water with the assistance of prominent experts revealed that estimates valued them in the tens of billions of dollars.
And while the minister for energy and water enthused over the promise of Lebanon's status as a major oil and gas player in the region, so too were students of LAU about the prospect of a new program specialized in the field.
"While developing the degree we held a survey among current engineering students and found that there was huge interest in a new program in petroleum engineering," says Chatila of the new bachelor's.
The curriculum has been designed to build on existing engineering degrees while offering an in-depth insight into the various facets of the petroleum industry, including drilling, production, evaluation, transportation and storage, along with economic and environmental considerations. "Graduates will be prepared to enter both the private and public sectors or to pursue further education at the graduate level," says Chatila, who envisions the introduction of a master's program in petroleum engineering in the future.
The steering committee, which also includes associate professors Dr. Mahmoud Wazne, Dr. Michel Khoury and Dr. Barbar Akle, is also working on the development of a bachelor's and a master's degree in chemical engineering and a master's degree in petroleum engineering, in addition to diplomas and continuing education initiatives.