LAU students come out on top at LibanPack StarPack competition
LAU students garner national attention for their rethinking of everyday packages.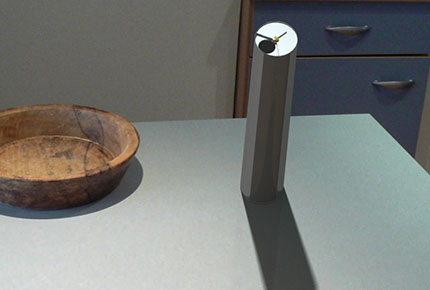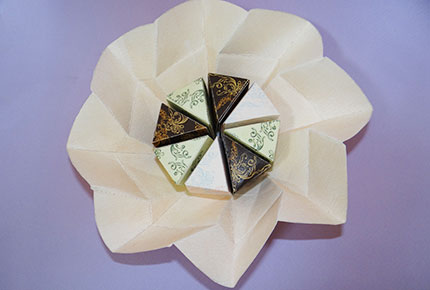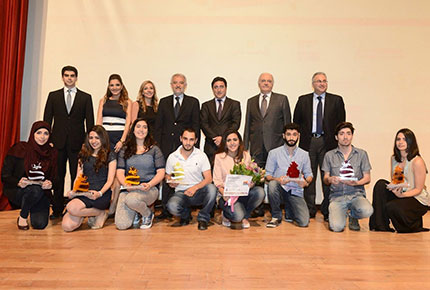 LAU student Roudy El Khoury lives alone, which means he has to cook for himself and it is usually pasta for dinner. What are seen by most as simple annoyances of pasta packaging, are a myriad of glaring technical glitches to the mechanical engineering student. "When you pour spaghetti out of a bag usually too much comes out and falls on the floor, you end up having to throw it away. And then to close the package you use a rubber band, which doesn't really seal it properly. If you have a new package of spaghetti in grocery bag and put something on top of it, often the spaghetti will break. Or the air in the bag makes it pop and the package opens."
El Khoury's solution was to design a cylindrical dispenser made of cardboard with a lid that can be easily manipulated by the customer, who can open or close it with a twist. "Later the consumer can also reuse the ergonomic package for lots of things," he explained.
His design, created as part of a manufacturing class at LAU Byblos, received the UNIPAK Creative Packaging Design Award as part of the Student StarPack Competition 2014. "Roudy's award is the highest one, as it is given to the design that industrialists would like to see on the market as soon as possible," explains Assistant Professor Ramy Harik, El Khoury's supervisor.
This year, 500 university students from Lebanon, Egypt, Jordan and Palestine competed in the annual contest held by LibanPack. The nonprofit private association represents stakeholders from the food and packaging sectors in Lebanon and seeks to increase the competitiveness of Lebanese products on export markets through the improvement of packaging.
This was the first year that LAU Beirut participated, tipping the scales in the university's favor. "Typically they don't pick more than one winner per university. This year, LAU had two winners and five finalists," says Harik. Nour Abu Chakra, a senior graphic design student at LAU Beirut, came in third place in the Structural Category for her innovative halawa package. As part of her Graphic Design 3 class, she was asked to redesign a Lebanese product package structurally and visually.
Abu Chakra chose a halawa package because she found the current packaging for it unappealing. "Halawa is a sweet that is both delicious and part of our tradition. Its existing packaging really falls short," says Abu Chacra. Her award-winning package was made out of paper, rather than the customary plastic. She also chose to make the package smaller, to reflect current trends where consumers are shying away from sugar. Abu Chacra's elegant package contains small individually wrapped portions chosen from three different flavors- chocolate, pistachio and plain.
As winners, Abu Chakra and El Khoury both stand a chance of having their package designs actually implemented. El Khoury has already been approached by UNIPAK – a division of one of the main industrials in Lebanon – to meet, but says he is holding off for now: "I'm waiting until I finish my finals!"