LAU students join thousands to clean shores
In pictures — Members of LAU's UNESCO Club participate in a national-wide effort to clean the country's beaches.
In pictures —
About a dozen LAU students joined thousands who took part in a campaign to clean Lebanese shores on May 16 during "Operation Big Blue," an annual event organized by NGO Cedars for Care that aims at tidying up the country's beaches.
The students, mostly from LAU's UNESCO Club, boarded a bus from LAU Beirut that took them to Ramlet al-Baida, just one of the 88 beaches or locations that were swept throughout the day.
The event took place under the patronage of Lebanese President Michel Sleiman, Prime Minister Saad Hariri, and the Ministry of Youth and Sports, in collaboration with the Lebanese Scouts Association and the Cedars for Care.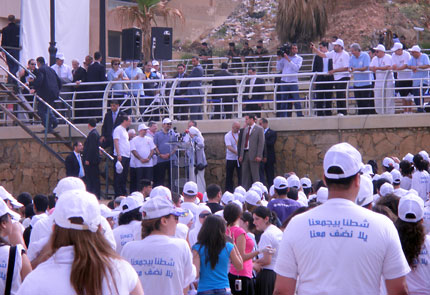 Hariri addressed the hundreds of participants who gathered at Ramlet al-Baida for the launching of the campaign, after the national anthem was played.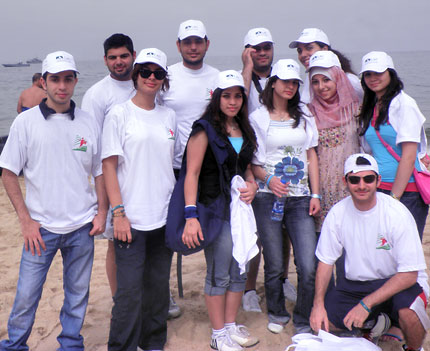 According to the LAU UNECSO Club president, Ali Sibai (fourth from left), the club has been participating in the effort since 2008.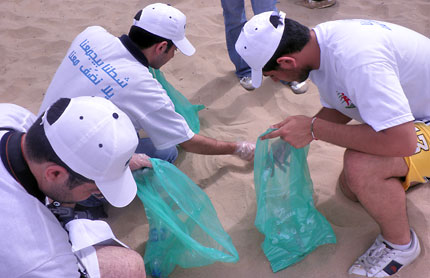 Sibai says the event was just one of many efforts the UNESCO Club participates in to protect the environment.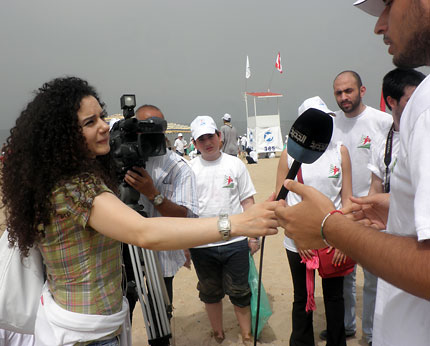 "It is great to see Ramlet al-Baida all cleaned up, but it is going to take much more than one day a year of cleaning to ensure our beaches remain sanitary and safe," Sibai says.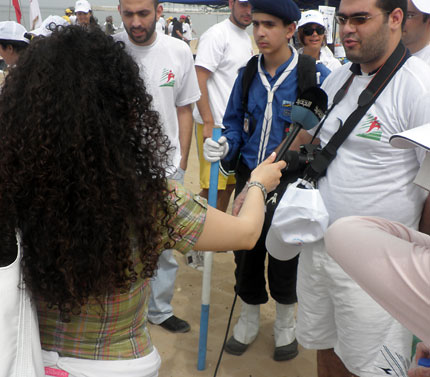 Abdo Hamade, a member of the UNESCO Club, tells a reporter about the importance of civic responsibility.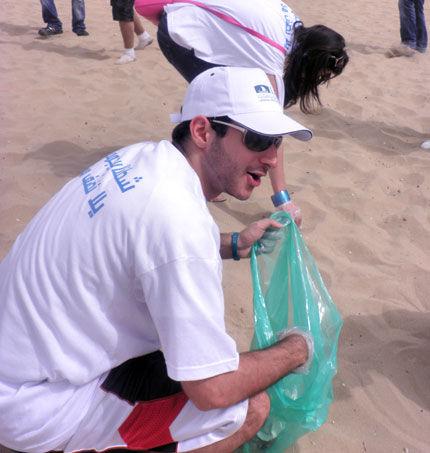 "It was a great activity for a Sunday morning. Making all these young people a part of this event was a great step to promote environmental health," says Naji Ghaziri, one of the student volunteers.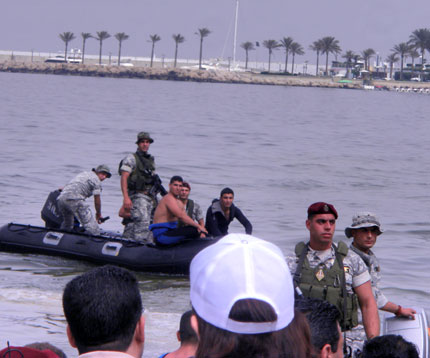 Divers from the Lebanese Navy also joined in the effort.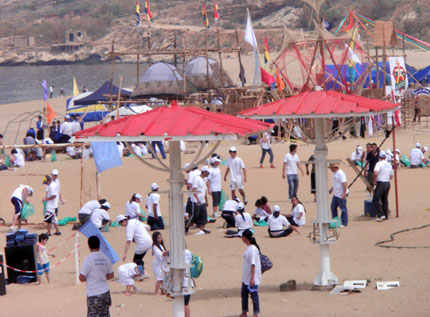 Sibai estimates 2,000 people participated in the event throughout Lebanon.