LAU welcomes new students to its two campuses
In pictures — New students attend orientation sessions at LAU Beirut and Byblos.
In pictures —
Yesterday, around 1,900 new students started classes at LAU Beirut and Byblos.
To prepare them for their first semester, LAU's Guidance Offices organized daylong orientations on both campuses on September 16 and 17.

Byblos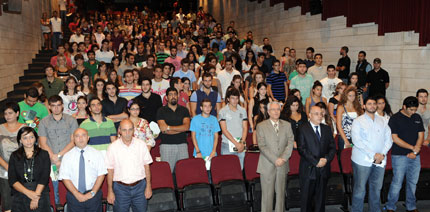 A total of 418 new students attended the two orientation sessions in Byblos.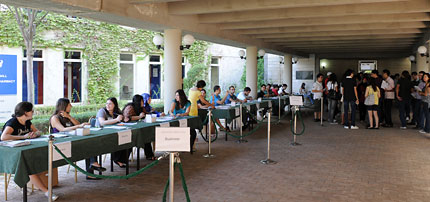 Freshmen and students enrolled in the schools of Arts and Sciences, and Business attended orientation on September 16. Orientation the following day was for students enrolled in the schools of Architecture and Design, Engineering, and Pharmacy. Nursing students had a special orientation session on September 20.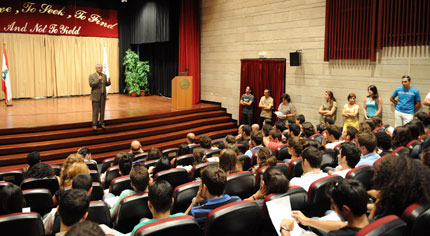 Throughout the two days, students listened to presentations from deans and department heads to learn about the university services and resources.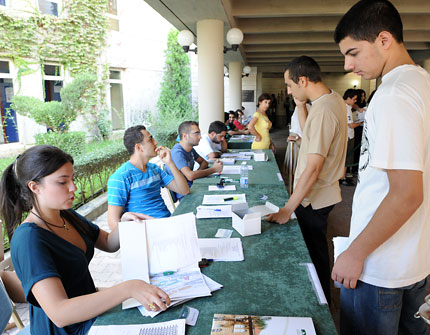 New students pick up their orientation packets outside the Selina Korban Theater where the presentations were held.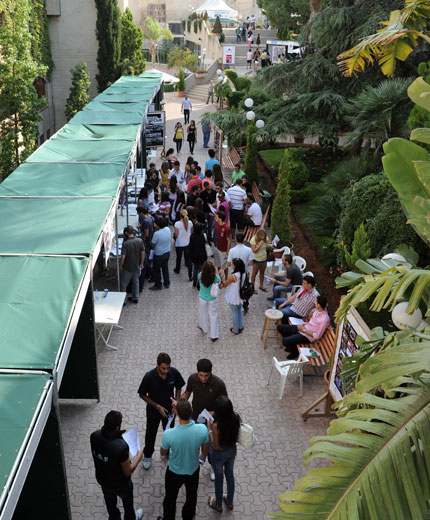 Booths set up throughout the campus were staffed by student groups encouraging newcomers to join in.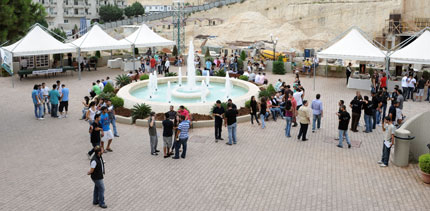 New students toured the campus and got acquainted with its facilities.
Beirut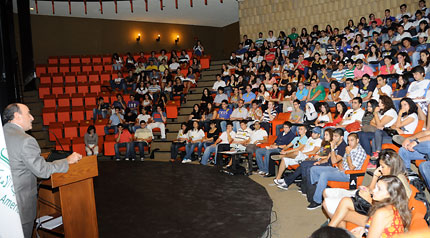 Approximately 1,350 new students visited LAU Beirut for the two orientation sessions. The September 16 session was reserved for freshmen and students enrolled in the schools of Arts and Sciences, Engineering, Nursing, and Pharmacy. Non-freshmen students from the School of Architecture and Design and the School of Business attended orientation on September 17.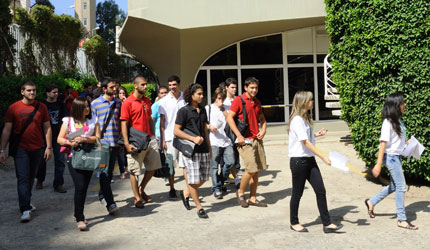 New students were offered guided campus tours.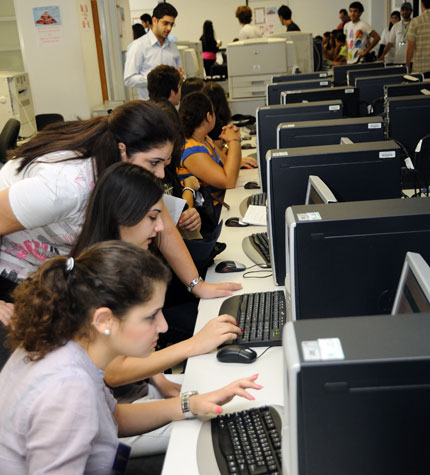 They were introduced to their school deans and department heads. There were also presentations about financial aid, as well as an online presentation about advising and registration. Here, students learn how to register for courses online inside a computer lab.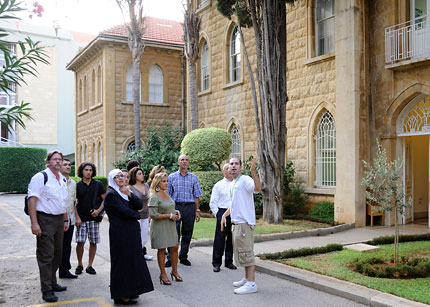 Near the end of the orientation, parents of new students were invited to listen to a presentation, given a campus tour, and then honored with a reception in the Irwin Hall Faculty Lounge.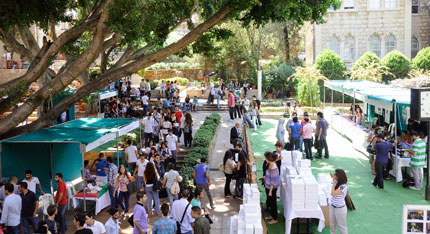 Dozens of booths were set up and staffed by members of LAU Beirut's student and cultural clubs, as well as LAU offices and departments including Human Resources, Guidance, Financial Aid, Alumni Relations, and the Libraries.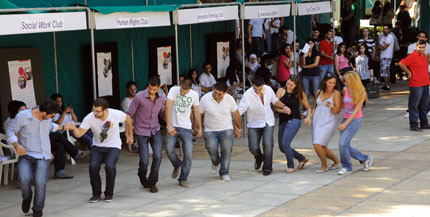 New and current students dance dabke together. Live bands performed during the lunch break.