LAU wins big at Barcelona sports fiesta
In pictures — Byblos sports teams come home with several trophies following a series of wins during a sports tournament in Spain.
In pictures —
Several sports teams from LAU Byblos came home with trophies following the intense five-day Eurosade tournament in Barcelona, Spain, April 8-12. Both the women's and men's varsity basketball teams achieved first place, a student placed second in tennis, and the mixed women's and men's volleyball team came in third. The men's and women's futsal teams also participated in the tournament. Over a dozen universities competed in the tournament from Lebanon, Spain, Italy, Czech Republic, Germany, Sweden, Poland and France.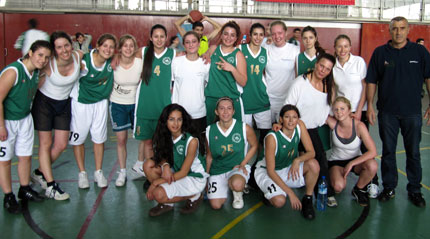 The women's basketball team won each of the five games it played. Eight teams were competing in total.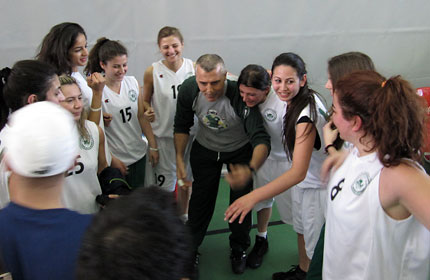 The team celebrates its final win against Balamand University. Other Lebanese universities competing in the tournament included AUB and Haigazian University.
The men's basketball varsity team faced off with Comillas University from Madrid during the semifinals. In total, the team played six games and, like the women's basketball team, won every match. 11 teams competed in total.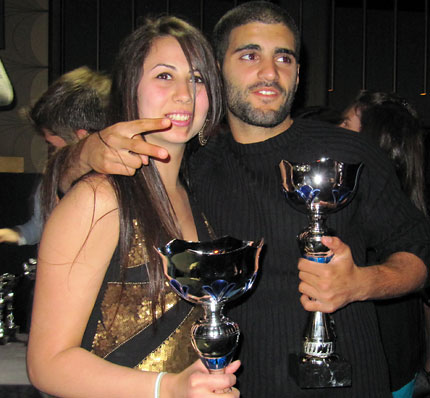 The captains of the women's and men's basketball teams, Tala Moukadem and Richard Abi Faris, celebrate their achievements. After both teams achieved their victories, announcers said LAU "conquered the basketball courts."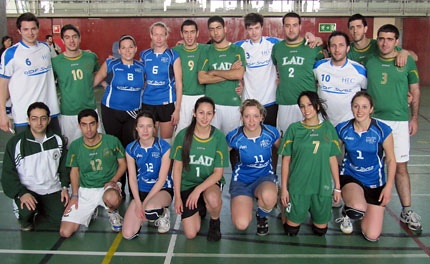 LAU's mixed women's and men's volleyball team came in third place out of 13 competing teams. Here they pose with a French volleyball team before a game.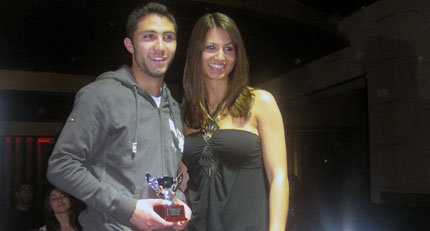 Jimmy Daher with the trophy he received for his second place in tennis.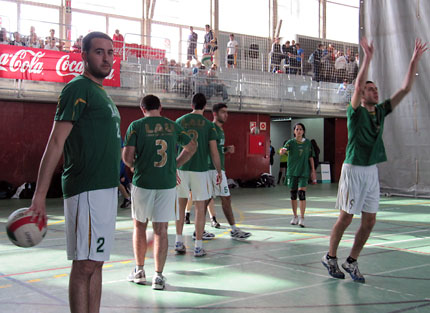 The LAU athletes spent at least 10 hours each day practicing, playing or rooting for their teammates.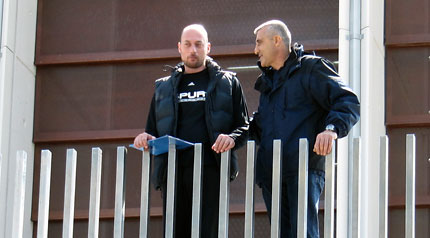 The 57-member LAU delegation was led by Joe Moujaes (left), director of Athletics in Byblos and coach of the men's basketball team, and included 53 student athletes, two other coaches (Sarkis Korjian, women's basketball coach (right), and Richard Koussa, men and women's futsal coach), and a physical therapist.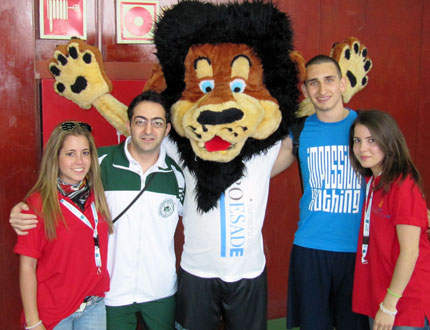 Joseph Bou Younis (2nd from left), LAU's physical therapist, poses with the Eurosade mascot and staff.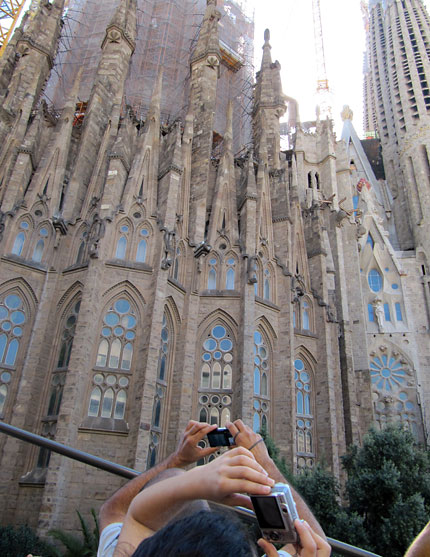 Athletes spent the last day sightseeing in Barcelona. Here, they gaze at the famous Sagrada Família cathedral.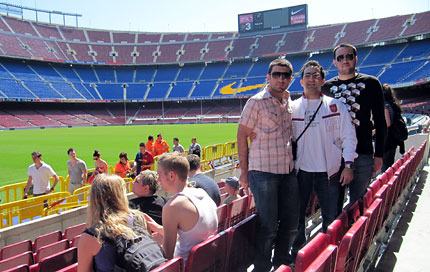 One of their stops included Barcelona's massive football stadium.