LAU's many acts of cultural resistance
As part of its community involvement, LAU hosts several key events of the Cultural Resistance International Film Festival in Lebanon.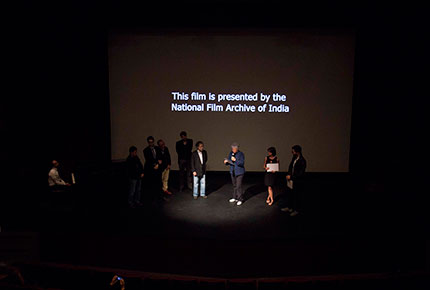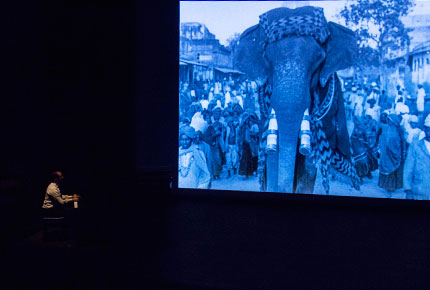 For Lebanese journalist and film director Jocelyn Saab, organizing the Cultural Resistance International Film Festival of Lebanon was an act of hope. "I needed to do something to transform this dark horizon, to build hope across the country, to make change possible," she says. "Cinema enables us to reflect upon our past, our present and the possibilities of our future, together. By launching the festival, I wanted to make an act of Cultural Resistance, that of not being passive anymore, but an active participant."
As an important local and regional actor on the cultural scene and incubator for young artists, LAU collaborated with the festival on several events in November.
The first was a master class and discussion session entitled "Approach and Perception of Shakespeare's Dramaturgy" led by Ing Kanjanavanit (also known as Ing K.), director of Shakespeare Must Die, a controversial film which has been banned in Thailand. The film is a poetic adaption of Macbeth, which the filmmaker herself painstakingly translated into Thai. Shakespeare Must Die was the first presentation of the Bard in the Thai language and the banning of the film spoke to the enduring power of Shakespeare's work.

After screening an excerpt from the film, Kanjanavanit discussed heated issues of censorship, art and globalization with LAU students. "We are fighting corporate colonialism," she said. "To me the most evil people in the world are the PR lobbyists. They use our language that we fought so hard to come by. Art becomes a servant of consumerism."
Kanjanavanit's film on the banning — Censors Must Die — was screened as part of the festival.
For Dr. Nashat Mansour, dean of the School of Arts and Sciences, the message LAU is promoting is clearly one of cultural resistance, "especially during these dark days that Lebanon and the region are going through." Reminding the audience of the university's commitment to form responsible and active citizens, the dean announced that the school was expanding its programs next year to include a B.A. in Journalism, a B.A. in Film and a B.A. in Performing Arts. "We would like to see conflict replaced with dialogue through creativity, cinema, theatre and all free forms of expression," he declared.
Sam Ho, a film critic, curator and researcher who attended the master class and acted as Master of Ceremonies for the closing event, responded to the dean's declaration in kind. "I was able to spend one day here at LAU and I was so impressed with the students. They are extremely intelligent and articulate and that experience was so inspiring to me."