Staff Advisory Council instigates bright ideas at LAU
SAC offers LAU staff a platform to submit proposals they believe will improve their working environment.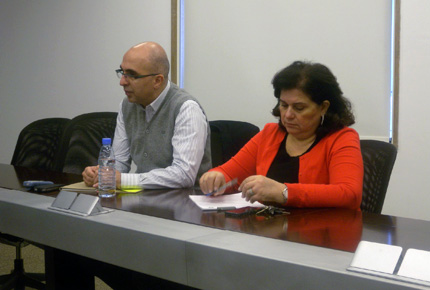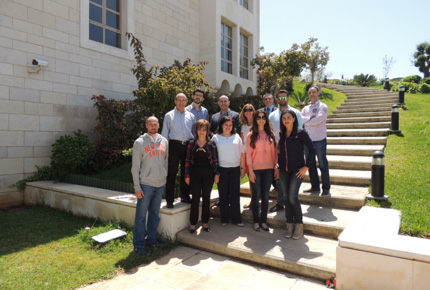 "We're very pleased, and looking forward to working with our colleagues in various departments to implement the program," says Emad Abdennour of a new initiative that he and his colleagues at the LAU Staff Advisory Council (SAC) have called 'Bright Ideas!'
The initiative will see all LAU staff encouraged to submit their suggestions for projects and initiatives they would like to see developed at the university.
"We know that all the staff have bright ideas for how LAU can develop in various aspects of its operations, so we want to encourage them to present their ideas knowing they will be genuinely considered and discussed," says SAC chair Abdennour.
After its development by the 13-member council, the Bright Ideas! initiative was presented to the President's Cabinet through Vice President for Human Resources and University Services Roy Majdalani.
"Mr. Majdalani has been very supportive of our work, and two members of the human resources department often sit in on our meetings to give us support and historical and logistical information that are invaluable when considering different proposals."
Staff will be invited to submit their ideas via a purpose-built web portal or in writing, explains Abdennour, who was appointed chair of the SAC after new elections in March 2014.
"I took its success personally. I wanted to make sure it would work," says Abdennour, who is the associate director of the university's operations and maintenance department, of his decision to join the SAC in the spring.
"LAU has over 580 full time staff members and our goal is to represent them and their needs and allow them to participate in the governance of the university."
Abdennour and a dozen LAU staff from different departments have come together at least once a month to discuss the needs of the university's staff. "We are meant to meet five times a year, but we are all so committed to ensure its success and the involvement of staff from across the university that we have already met fourteen times," enthuses Abdennour, clearly proud of the council's achievements to date.
Over thirteen proposals have been discussed, including the development of a SAC web portal, staff recognition day, a loyalty program, and an awareness campaign for money-saving initiatives.
"We are not an operational body, so our goal is not to implement these projects but to develop them as concepts and present proposals to the relevant boards who may initiate their implementation," Abdennour explains.
With one initiative successfully approved and nearing implementation, the SAC is more enthusiastic than ever and looking forward to developing more bright ideas proposed by LAU's talented staff.