Theater production highlights Lebanese tendency to conflict
In pictures — Directed by LAU theater instructor Nagy Souraty, LAU's most recent major play production, Dissonance of Fights, brings war to the stage.
In pictures —
LAU's most recent major theater production, Dissonance of Fights, left some in the audience visibly stirred during the emotionally charged play based on the Lebanese Civil War.
With no dialogue and only short, impulsive testimonies by the actors declaring their guilt, innocence and ignorance, the interpretive play forced audience members to draw on their own experiences and knowledge of Lebanese conflict to give the story meaning.
Directed by LAU theater instructor Nagy Souraty, the play was inspired by a book documenting Lebanese massacres written by author Nasri Sayegh.
The production was organized by LAU's Department of Communication Arts, and was performed December 4–5 and 9–12 at LAU Beirut's Gulbenkian Theatre.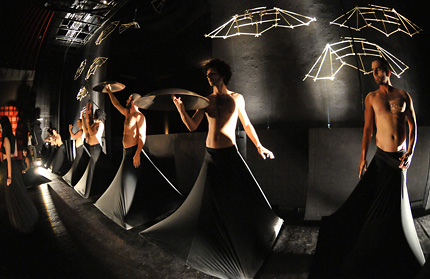 The play opens with a woman, representing Mother Earth, giving birth to children who grow up to become fighters, victims and witnesses. The children's tendency to violence is exhibited during their childhoods as their games turn into fights.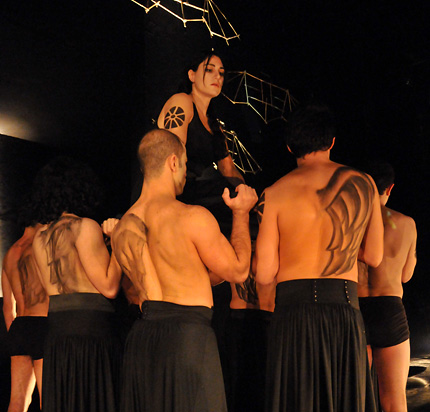 After clashing, the fighters rise up off the ground and together carry the terrified mother who screams at the sight of the fighting.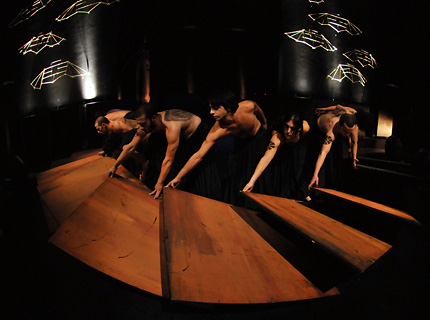 After more rounds of warfare, the men speak with a sort of remorse, while dually attempting to justify their actions. They say they have become bloodthirsty and addicted to killing.
Souraty says the idea for the play came during auditions when he was exploring, on the one hand, violence on stage, and on the other hand, the idea of how an honest, peaceful individual could be driven to violence.
"Then we realized a lot of what we were doing resembled what was happening in Lebanon," he explains.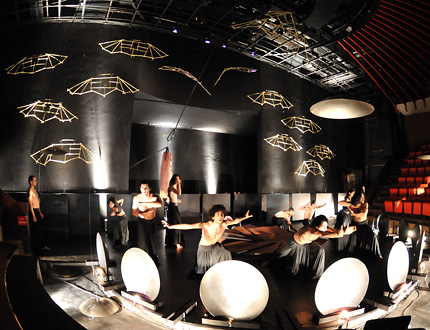 After more fighting, we hear from the victims lying on the floor. "I was killed when my building collapsed in 1982," one calls out. "They accused me of being an Israeli spy," says another. "They shot me in the feet, then the thighs, then they shot me in the head."
The dead take turns listing their ages, birthdays, places of birth, religious confessions, and registration numbers.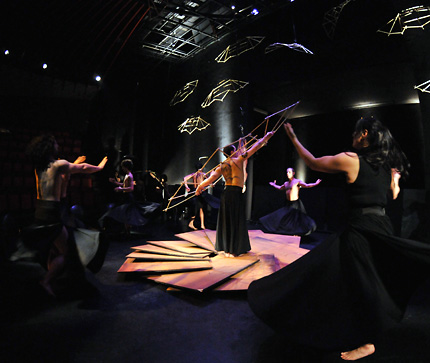 Following a series of heavy scenes, tensions ease and the mood changes dramatically to one of hope, of coming together and celebration. The actors dance and twirl to a charming tune.
As the scene winded down, the audience applauded, somehow believing the story would end on a happy note.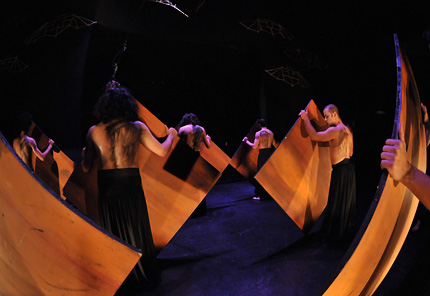 But the peace proves to be short-lived and the actors are once again in violent confrontation with each other.
"We don't know when someone will press a button and we'll be right back there again," Souraty says, explaining just how sensitive the Lebanese trigger for war is.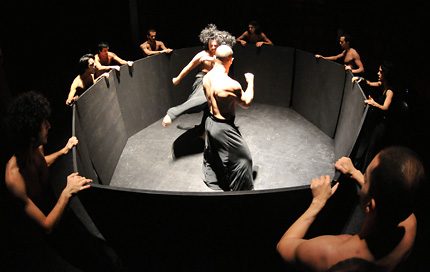 The play appears to suggest that the civil war in Lebanon never ended, it just experiences short interludes. A message at the end of the play says "Lebanese wars are our future," and "the Lebanese doctrine is violence."