Festival brings human rights stories to big screen, announces winners
As part of the BHRFF, 25 awareness-raising student films were screened in late October and this week. Three of the directors were awarded.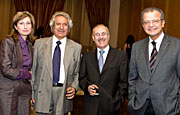 From left: BHRFF directors Iwona Safi and Maurice Maalouf, with Arts and Sciences Dean (Byblos) Fuad Hashwa and IDCT Director Walid Moubarak.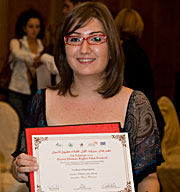 First-prize winner Tania Choueiri.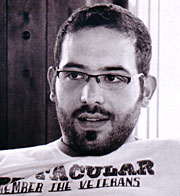 Yuri Tamer '03 won the second award.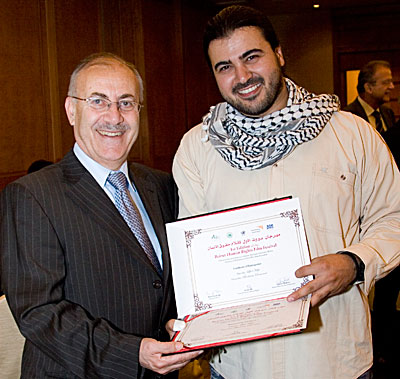 Dean Hashwa (left) congratulates the third award winner, Bechara Damouni.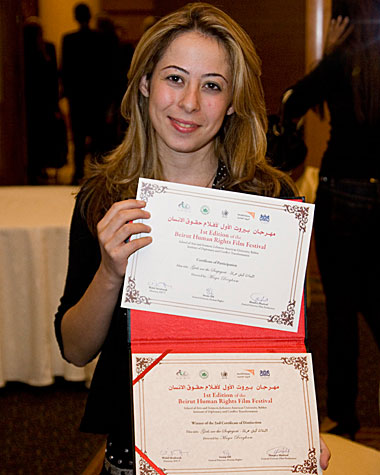 Maya Dergham, one of the special prize winners.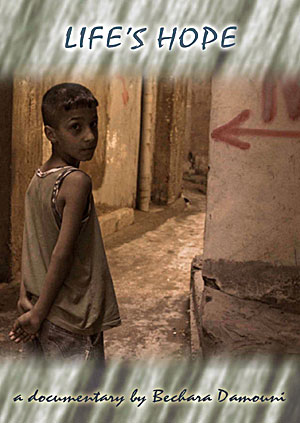 Cover of Damouni's film on physically challenged people in a Palestinian camp in Lebanon.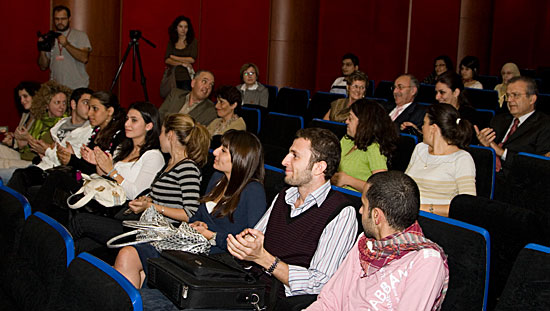 Directors, organizers and guests at the awards ceremony in Cinema Empire, Sofil Center.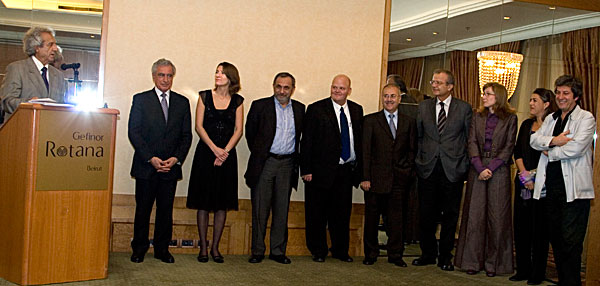 BHRFF co-director Maurice Maalouf speaks at the gala dinner on November 1, as the festival directors, partners, and jury members look on.


The team that made the festival possible: organizers, panel of judges, partners and directors.
Click on any photo above to view all nine images
Twenty-five films directed by university students were screened in Beirut and Tripoli in late October and this week, respectively, raising awareness on children's and women's rights, as part of the Beirut Human Rights Film Festival.
Three of the young filmmakers received awards at the event, the first of its kind in Lebanon.
Children of the Streets, directed by Tania Choueiri, was awarded $3,000. The young director thought of making a movie about homeless children, having worked with them as a volunteer. "They already knew me. I had spent time with them. The camera did not bother the children at all," Choueiri said. "Actually there was a competition between them to give interviews," she added. She is about to complete her master's degree at Université Saint Joseph this semester, and said she would use the money for her graduation project.
LAU graduate Yury Tamer won the second prize ($2,000) for a film he had directed as a communication media student in 2003. Most Beautiful Stories tackled the drama of a woman who had been raped but kept it a secret for fear of being judged by society. Tamer thought of this topic when a friend told him about Article 522 of the Lebanese Penal Code, according to which a rapist can be absolved of all charges by marrying the victim. "The most difficult part of making the movie was to find a woman who would talk about such an experience," said Tamer, who is now a TV director.
The third winner was Bechara Damouni for Life's Hope, which told the story of physically disabled people who struggle with life in a Palestinian camp—trying to drive even if they lost their legs and work even if they lost their hands. "I wanted to show the hope that they have for a normal life after being injured in the war," said Damouni, a senior at the Department of Audio Visual in the Holy Spirit University of Kaslik. It's the second award Damouni wins for this movie.
The judges also awarded two special prizes. One went to Rawane Nassif's My Ball, about children who sold scrap iron to buy a ball to play with. Maya Dergham, a Beirut Arab University student, was equally mentioned for Girls Are the Scapegoat, a movie about abuse of underage girls.
The event was organized by LAU's Institute of Diplomacy and Conflict Transformation in cooperation with the United Nations Office of the High Commissioner of Human Rights and World Vision Lebanon, and it received support from the embassy of the Netherlands in Lebanon.
Program Coordinator Adiba Barq said the organizing team was satisfied with the interest schools showed in participating in the event. "There were sessions when we had 140-180 students in the cinema hall discussing human rights issues," Barq said.
IDCT Director Walid Moubarak was also impressed by the students' reaction to the films. "While watching the movies with the kids I became aware of the different values and the different interpretations they had for what was happening on the screen," he said. "We raised their curiosity by showing them that there are other opinions outside their community," Moubarak added.
The festival aims to cover the Middle East in 2009, according to Dr. Iwona Safi, who directed the festival with Maurice Maalouf. "There is a need in the region for programs like ours. We're building a network with other universities and the responses are positive," she said.
In the meantime, IDCT, in cooperation with several international and non-governmental organizations, is planning to develop educational kits to be distributed to Lebanese schools.
---
Read a previous story on the inauguration of the festival.