Art Auction for Financial Aid
Alumni, faculty and friends of LAU are donating an impressive body of art to the benefit of students.
---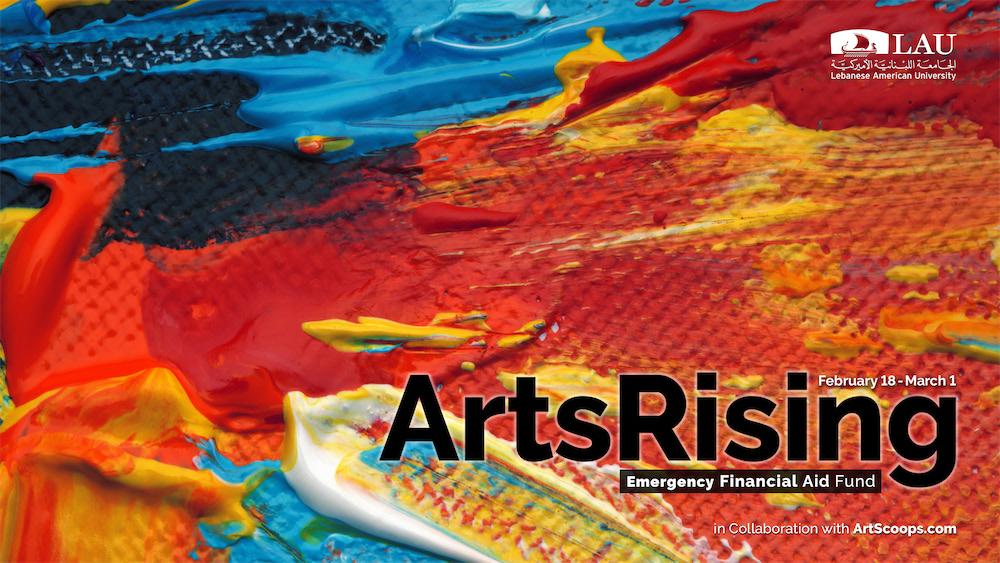 We are glad to announce LAU's first art auction in support of student financial aid, running from Thursday, February 18 to Monday, March 1, 2021 in collaboration with ArtScoops.
The event will feature a wide range of multimedia art by notable LAU alumni and faculty artists as well as friends of the university. All the proceeds will support the Emergency Financial Aid Fund.
"Contributing to student financial aid is a pleasure to the soul, especially when it comes from someone whose education and ultimately his success was mostly provided for by scholarships, love and the support of others."

— Retired faculty member Chaouki Chamoun, School of Architecture & Design
"When I was a struggling student in the early '70s at Beirut University College, now LAU, I was fortunate to receive financial aid from the university, which allowed me to complete my studies. I am happy to now be in a position to donate artworks through the newly formed Mona Hatoum Foundation."

— Award-winning artist Mona Hatoum (BA 1972)
Browse the catalog and visit

Artscoops as of February 18 if you'd like to acquire excellent art pieces to the benefit of LAU students. Purchases are tax-deductible in the United States.
Our gratitude to the artists, galleries, and donors for their support in putting this auction together.