Graduate Research Scholarship
This scholarship presents a unique opportunity to gain a research edge as you work toward your master's degree. Tuition is fully waived and a monthly stipend is allocated for the duration of the program.
Collaborate with faculty and dive into topics you're passionate about
Get published by the time you receive your master's degree
Be guided by excellent supervisors in your thesis or project research
Gain a solid preparation for doctoral studies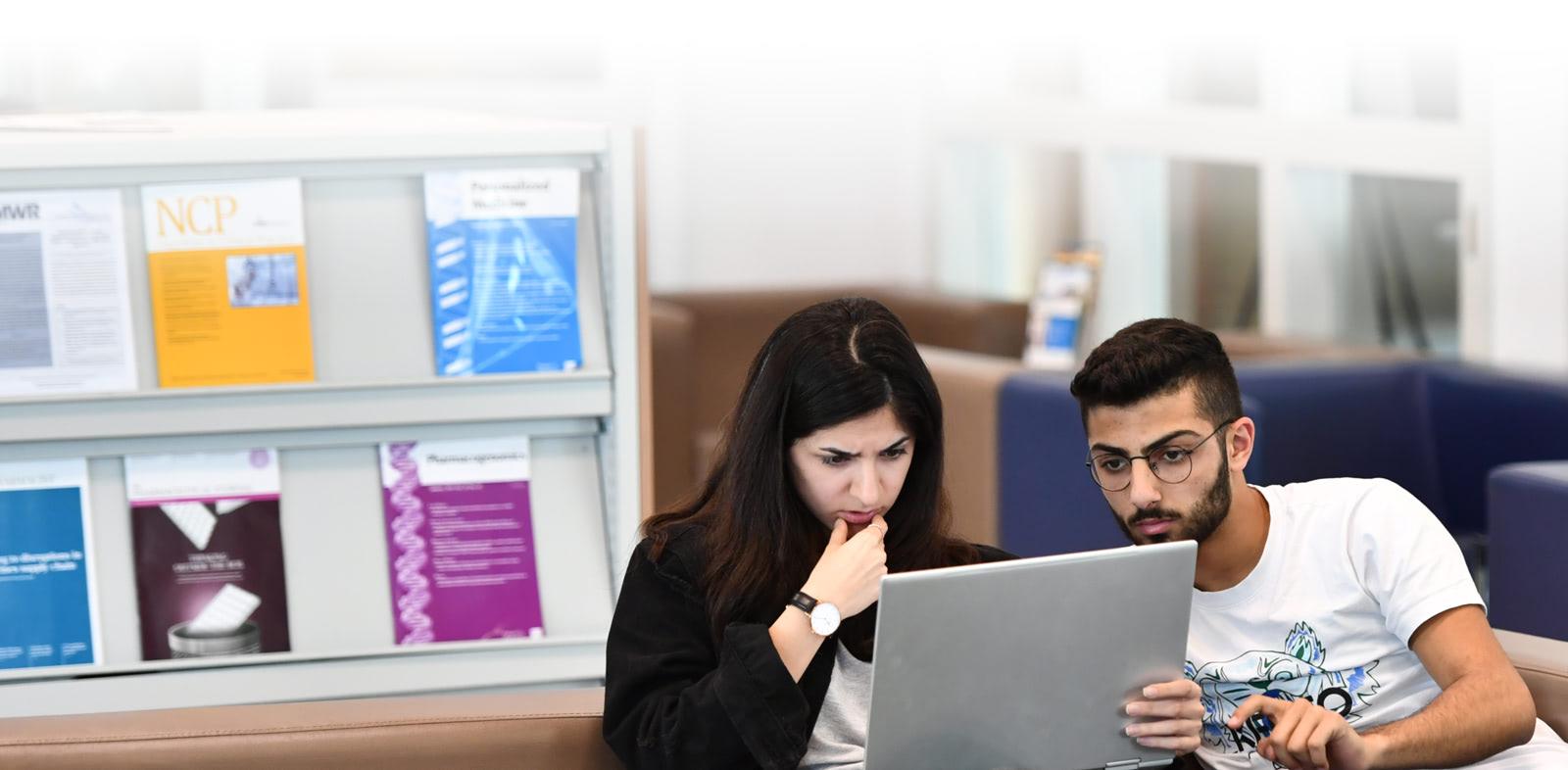 For the fifth consecutive year, LAU is offering Graduate Research Scholarship for research-oriented applicants who are committed to conduct and publish research projects, in line with the university's goal of enhancing the build-up of intellectual capital.
Who It Is For
It is our ongoing goal to raise the level of graduate education at LAU, and research-oriented scholars are an essential part of that effort.
The ideal candidate is passionate about their studies and wishes to deepen their knowledge through quality work that can lead to potential publications.
Scholars are expected to devote their time and effort to this academic endeavor and hence must commit to not holding a job for the duration of the program. (See details under "Conditions" below.)
Degree Programs
The scholarship covers the following programs:
Eligibility
To be eligible, in addition to any program-specific requirements, you must:
Have a minimum CGPA of 3.50/4.00 – or equivalent.
Be admitted to the program without remedial courses.
Submit proof of English proficiency if your undergraduate degree is not from an English-based institution:

Internet-based TOEFL (IBT), with a minimum score of 90. The code for LAU is 2595. The institutional TOEFL is not accepted.
Academic IELTS with a minimum score of 7.
The English Entrance Exam administered at LAU with a minimum score of 123.
Duolingo English Test with a passing average of 125.
NB: Meeting the minimum eligibility requirements does not guarantee admission under this competitive scholarship.
Conditions
If admitted, you must respect the following conditions:
Be enrolled on a full-time basis.
Pursue a publishable thesis or project.
Submit at least one paper to a peer-reviewed journal before graduation.
Complete the program within two academic years.
Not hold any part-time/full-time job for the duration of your studies (e.g. teaching or administrative assistantship). Exceptions will be made if your work (at LAU) falls under research related to your field of study.
Maintain a minimum CGPA of 3.50/4.00. Your CGPA will be reviewed for scholarship renewal or termination at the end of the spring semester of your first academic year.
Agree that withdrawal is not permitted without approval from the Graduate Studies and Research Office. Non-authorized withdrawal will result in the financial obligation to pay the full amount of the tuition fees covered by the scholarship.
Admission
The application deadline for fall 2024 is March 31, 2024.
How to apply?
Fill out and submit your application
Pay the application fee

Application fee of $40 can be paid online using debit or credit cards (Visa or Mastercard only), or in cash through OMT or at BLOM Bank.

Activate your Portal

After you apply and you pay your application fees, you will receive an email within 3 working days to the email address you filled out in your admission application. This email will contain your unique username and tentative password and the steps you need to follow to activate your Portal account.

Fill the Graduate Research Scholarship application and submit it through your portal
Frequently Asked Questions
What factors can improve my chances?
Having any publication in a peer-reviewed venue would be an advantage.

I am currently pursuing my master's degree at LAU. Can I apply for the fall semester?
Yes, but only if you apply and get accepted to a different program.

I got my degree in a non-English-speaking university. Can I still apply?
Yes, but you will need to submit formal proof of English language proficiency (e.g. TOEFL), as per LAU's graduate admission requirements.

Is this scholarship available for Lebanese students only?
The scholarship, like all our academic programs, is open to all nationalities.

What does this scholarship cover?
Full tuition fees in addition to a monthly stipend for the duration of the program. Prospective students should pay the application fee.
The following fees may be waived, depending on the student's academic record:
Fees that students should pay:

School liability
Student association fees
Medical insurance and NSSF in case you do not have insurance outside LAU