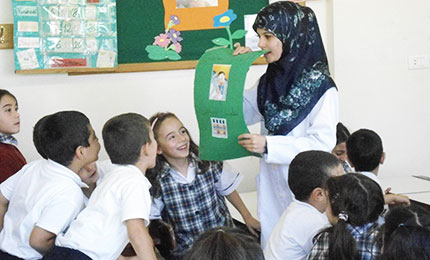 LAU nursing students get hands-on experience beyond the hospital.
LAU civil engineering graduate student represents Lebanon on world stage at Connect Asia-Pacific Summit 2013 in Bangkok, Thailand.
LAU's School of Pharmacy enters an exciting new phase, launching a student society and opening opportunities to students beyond graduation.
The Center for Lebanese Heritage examines its national treasure: amber.
Carol Mansour's new documentary, "Not Who We Are" highlights the plight of Syrian women refugees in Lebanon.