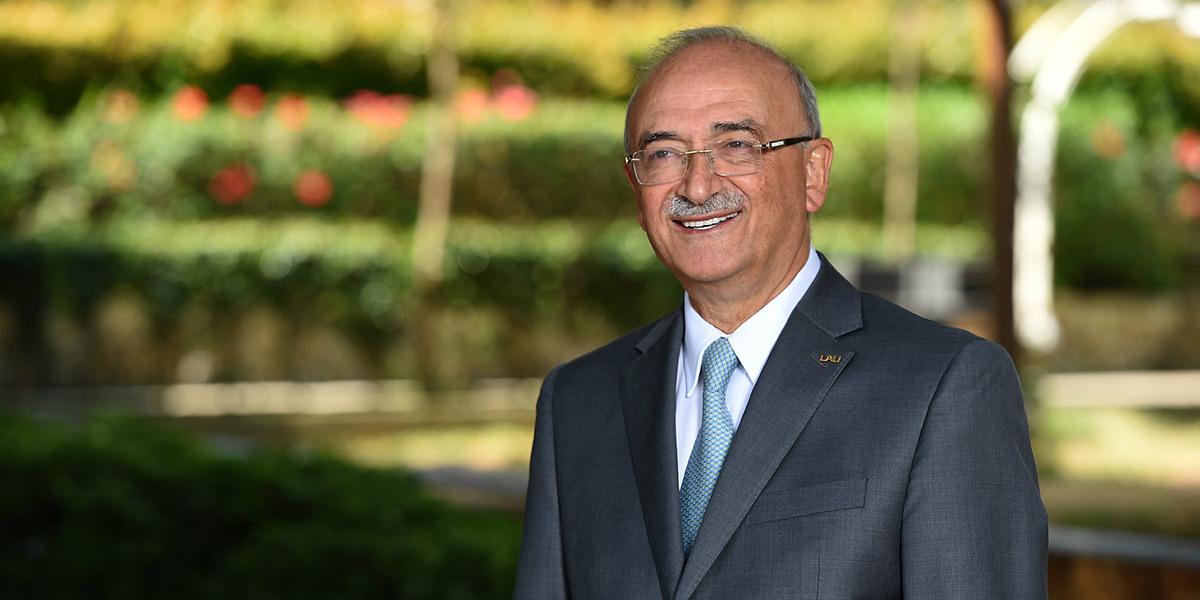 Dear Friends of LAU,
It is with great pleasure and pride that I share with you the annual report for the academic year 2020-2021, proof that the excellence of our faculty, staff and students, indeed our very institution, will prevail under the harshest conditions.
This was undoubtedly one of the most challenging years our institution has faced, with a maelstrom of crises. It was also a year where our community demonstrated unwavering commitment to face these challenges. The stories of resilience and grit have become overly familiar, perhaps even suspect, to many in Lebanon. They are nonetheless true and attest to the relevance of our mission of hope, of quality higher learning, and of preparing generations for a lifetime of contribution to society.
In response to the persistent crises, this year was marked by several vigorous fundraising campaigns, which, as always, were bolstered by the active participation and generosity of our donor community in its multiple constituencies.
As the economic meltdown placed a great strain on our financial resources, our priority became the survival of the university, while alleviating the students' financial hardship and retaining our human capital. Whatever plan we arrived at had to be sustainable with the end goal of reaching a revival phase during which we could boost enrollment, fill vacant positions and pursue new opportunities aggressively.
In addition to an unprecedented use of returns on the endowment, the Survival Plan included an adjustment in payment modalities to retain our faculty along with an increase in financial aid to approximately $80 million; a halt on all postponable projects by way of capex management; a dynamic strategy to retain our faculty; and a drive to achieve a competitive advantage in online delivery.
Safeguarding our institution went hand-in-hand with safeguarding the community in which it exists. As the country battled to contain a spike in COVID-19 cases, we launched the LAU Vaccination and Response campaign to supplement the national vaccination strategy and expedite herd immunity by sourcing more vaccines directly from the manufacturers.
On June 11, 2021, we were able to start immunizing our faculty, students and staff - and later our alumni - at the LAU Medical Center-Rizk Hospital. Two months earlier, in April, our new LAU Medical Center-Saint John's Hospital, in Keserwan, had also opened its doors to patients, although the inauguration ceremony would only take place in November 2021.
Yet, despite all the challenges that we have had to surmount, we not only maintained our ranking as no. 2 in Lebanon in the QS Arab Region Rankings 2021 but also remarkably placed as no. 1 in Business & Economics and no. 2 in Clinical & Health in the country in the 2021 Times Higher Education by Subject Rankings - among many other laudable achievements realized by our faculty, staff, students and alumni.
It is my hope that this report conveys the sense of unity and solidarity the LAU community has demonstrated throughout AY2020-2021 in its unstinting efforts to nurture and invest in the only hope for a better future of this country: its youth.
Gratefully yours,
Michel E. Mawad, M.D.
President