Living at the LAU Byblos Campus Residence Halls (Dorms)
Dorm life helps students establish strong communities and supportive relationships as they make the transition from home to university life. The facilities, security, and care provided by LAU's residence halls, will help smooth that transition, while encouraging academic, emotional, and social growth. The residence halls are supervised by LAU staff.
Dorm B
Dorm B, located on campus, has two separate wings, one for men and one for women and offers 2 types of accommodation: Standard Rooms and High Standard Rooms. Check the fees for the Standard and High Standard rooms for Academic Year 2023-2024
Basic Features
Wi-fi, cable, individual air conditioning and heating, kitchen and laundry facilities, lounges, billiard, baby-foot, study rooms, computer rooms and vending machines.
Cleaning and maintenance services, CCTVs, and 24-hour security.
Standard Rooms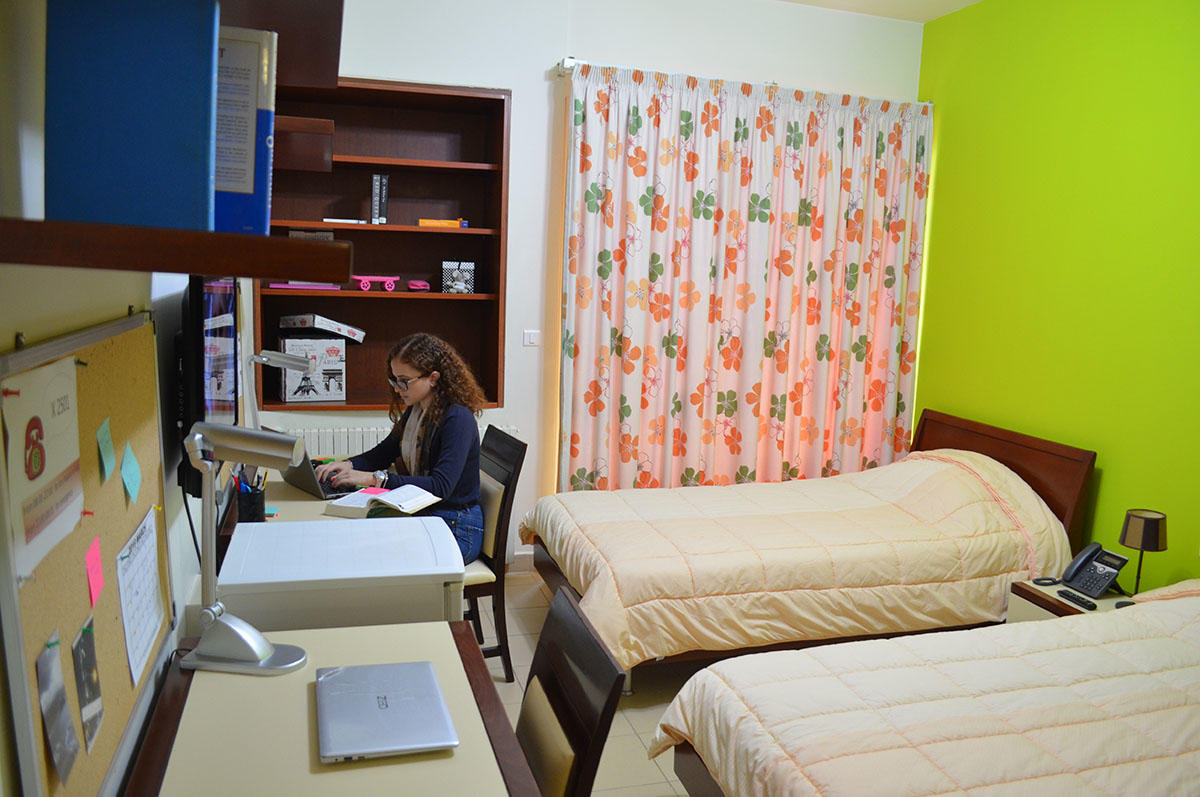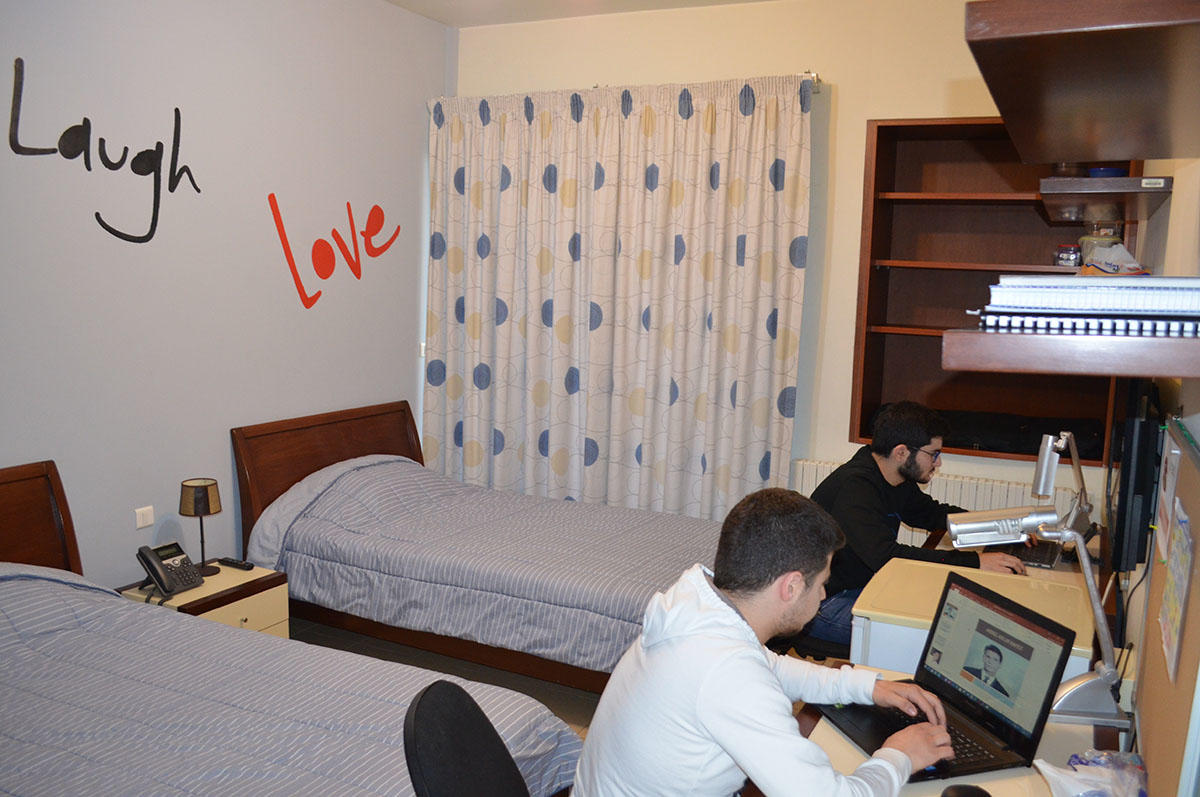 High Standard Rooms