Get a Job and Start Your Career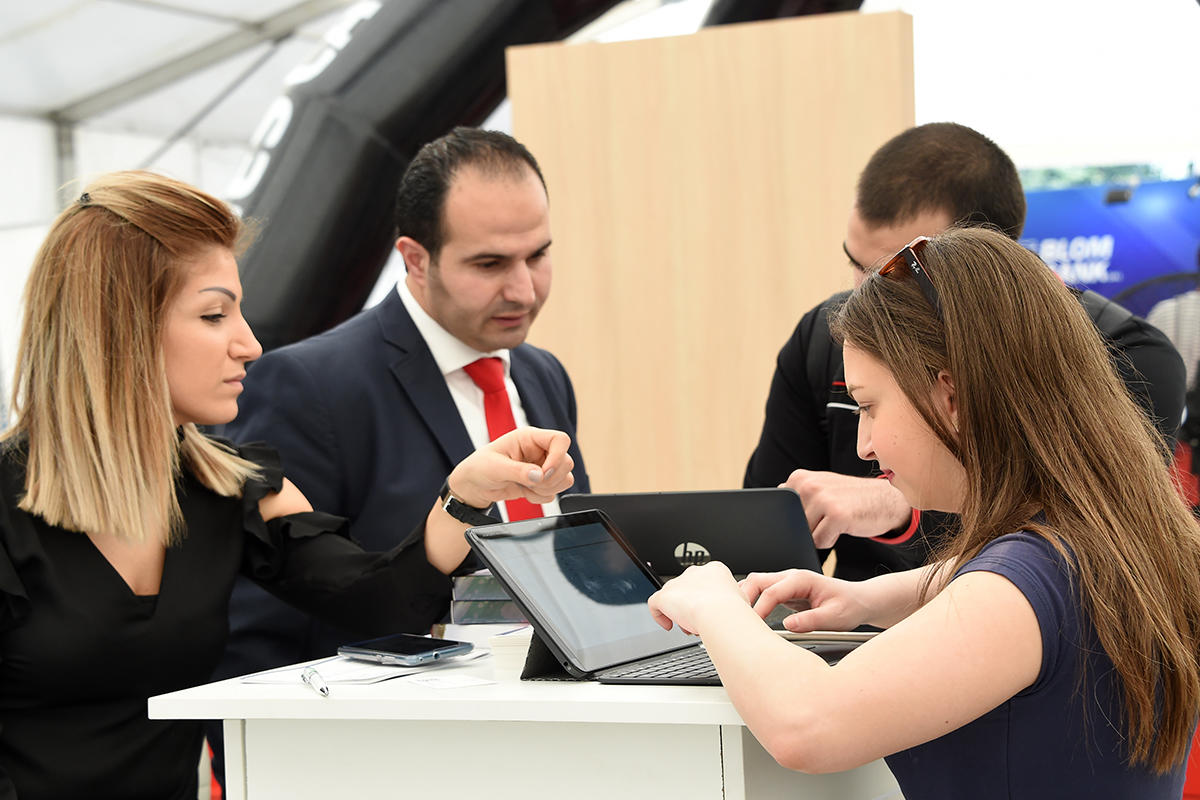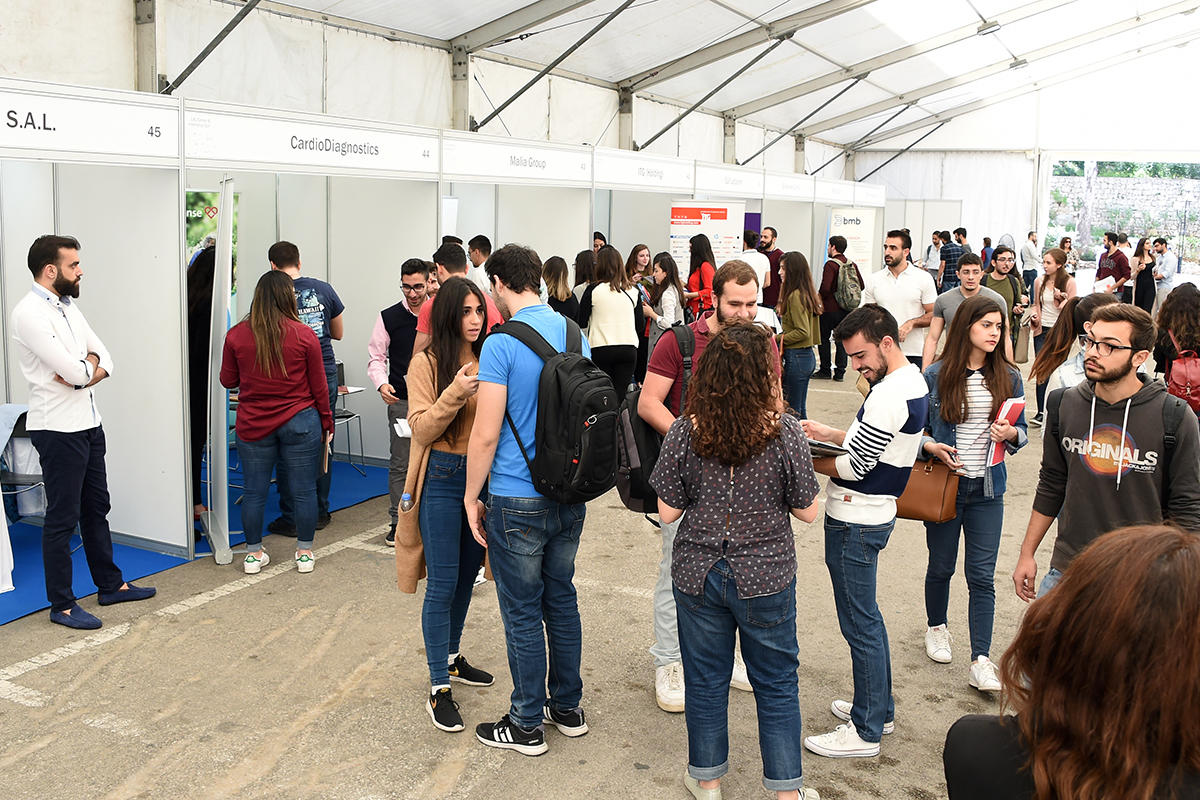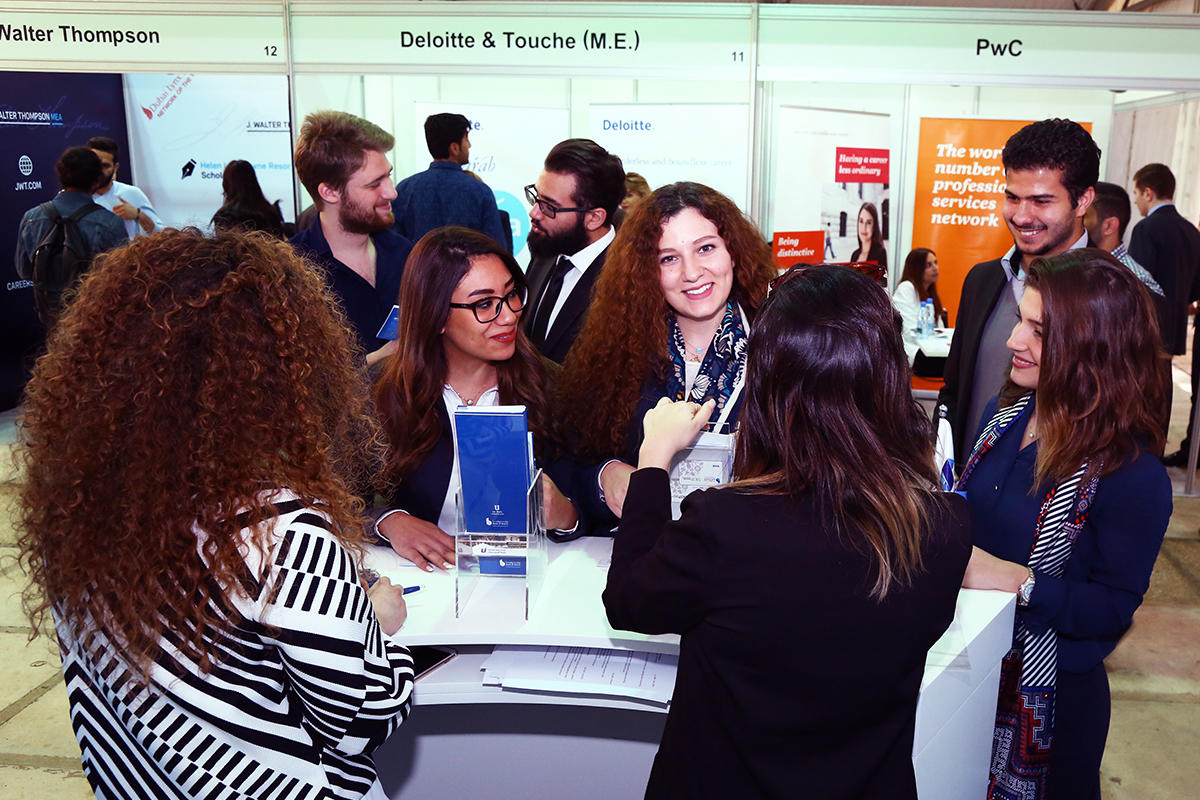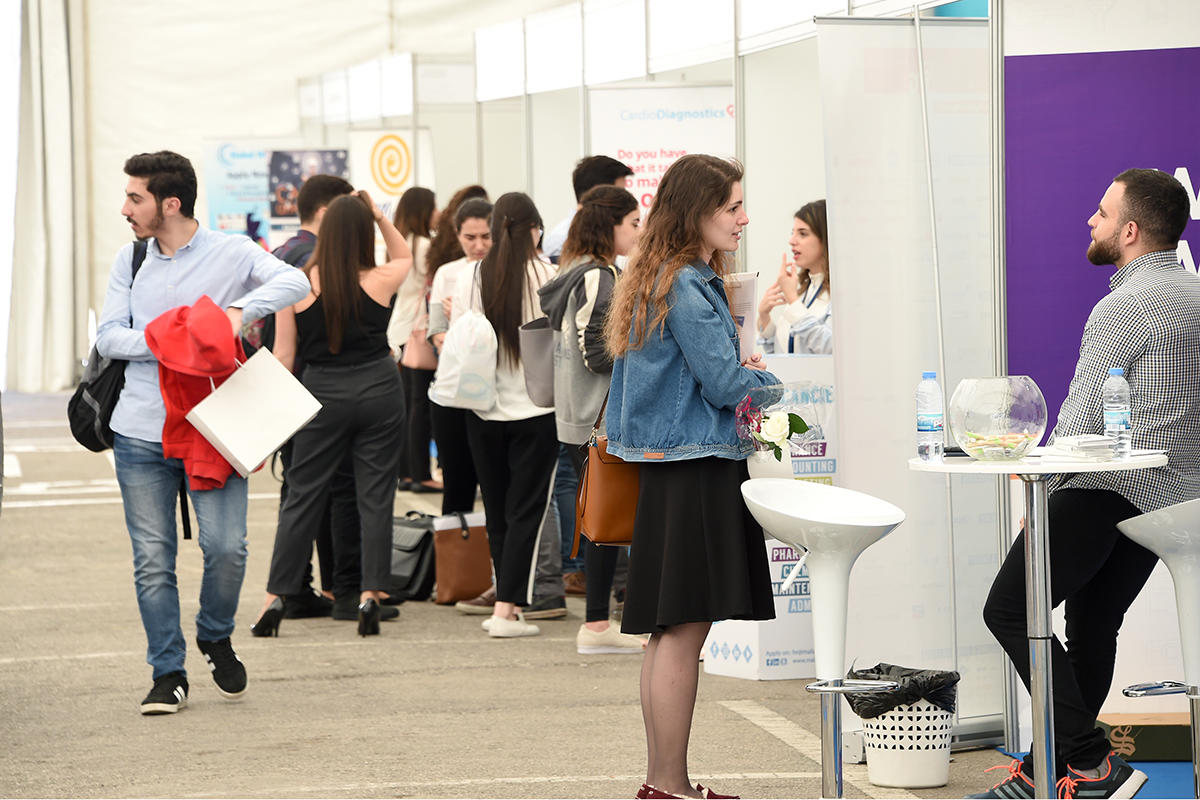 Network, Network, Network
If you are looking for a job, your networking should be around people who might be of direct or indirect assistance to you in your job search
Where Can You Network?
You may meet your potential employer in many places such as:
Fairs or recruitment presentations
Conferences, seminars, or workshops
Alumni networking reception: Co-organized with the Alumni Relations office, this event is an opportunity for LAU alums to meet with company representatives, swap business cards and discuss career opportunities
Social events
Plan Your Networking
Try to identify relevant people
Select a person who is not speaking with anyone
Introduce yourself in a professional manner and make sure to smile
Make the Connection
Maintain eye contact
Your handshake should be firm
Best way to keep a good impression: show liveliness, energy and eagerness to start your career
Ask Questions
Ask about the organization
Ask meaningful questions about the line of business/industry
Ask about the job responsibilities and educational background
Ask about the main factors of success
Follow Up
Remember names
Ask for business cards
Send a little thank you card, which will make your new contacts remember you or make you stand out from the crowd
Create an opportunity to meet or speak again
Brand Yourself and Stand Out from the Crowd
YES! People can be branded - brands are not restricted for products
Your reputation is your most important professional strength
Your brand is comprised of your credibility and personality
People's perception will affect their decision whether to offer you a job or not
Show off your skills and knowledge
Employers look for exceptional people
Your uniqueness makes you memorable
Attend the Career Fair
The career fair is an event that allows students and alumni to network with potential employers from a wide range of industries.
Before the Fair
Prepare your one-page résumé. If you need assistance, you can drop by the career advisors
Get a list of the participating companies and research the ones that interest you the most
Some company representatives may conduct informal interviews. Prepare a quick introduction of yourself (your name, major, special skills, professional experience). Don't memorize the introduction; relate it in a natural way
Prepare questions to ask the company representatives
Make sure the following items are found in your résumé:
Name and family name
Address (Building, Street, City, Country)
Phone number
Email: make sure it is in a professional format such as name.familyname@lau.edu
University, degree (Bachelor of Science or Arts), major, minor, date of graduation
Mention the semesters where you were listed on honor or distinction lists or your GPA if it is higher than 3.00
For all work experience, include your position, company name, month and date you were hired and the month and date you left the job
Mention any internship/training you completed
Include any relevant experience, volunteer work, social affiliations, etc.
Include your computer skills
Include your date of birth, nationality and interests
Make sure you spell check the whole document
Font size is between 10 and 12 (Times News Roman or Arial)
During the Fair
Be on time and check your top-priority companies first
Business attire is the best way to dress to make a strong first impression
Greet employers and introduce yourself with a firm handshake and good eye contact if the event is in person
Share your résumé and be prepared to start answering questions
Follow up by showing interest in the company and asking pertinent questions. Make sure you ask about the company, the majors that interest them the most, whether they have current job openings, and if they offer a training for new recruits
Remember that honesty is the best policy
Ask the right questions. Your questions will depend on your goals (career exploration vs. job search). Sample questions may include:

What qualities and background are you looking for in employees?
I am currently a sophomore, so I have I some time to plan ahead, what courses would you recommend someone take before being hired as a ________ (depends on your major)?
What is the application process for your organization?
Do you have a business card I can have for future reference and contact?

Before leaving, ask for a business card or contact details so you can send a follow up thank-you letter. It's also a very good way to develop your contacts
Fairs are always a good way to network. Networking is an efficient way to build your professional contacts. Networking with people from particular industries can be very beneficial in exploring your career options
After the Fair
Keep an accurate record of the contacts you made
You will make a strong impression if you follow up with the employer by sending a thank-you letter within two to five days after the Career and Internship Fair
Be prepared for a formal interview, as most employers attend the fair to select potential employees
Check out the LAU International Career Portal
Set up your account on JobTeaser, the LAU International Career Portal, to:
Apply to jobs and internships in Lebanon and abroad
Follow companies that you are interested in and get invited to their events
Sign up for career workshops and events taking place on campus and online
Book appointments with LAU Career Advisors
Gain access to a wealth of career advice