Ahmad Theibich (BSN '13), Nurse at LAU Medical Center-Rizk Hospital and LAU Mobile Clinic
On serving patients - and the community at large - at the LAU Mobile Clinic.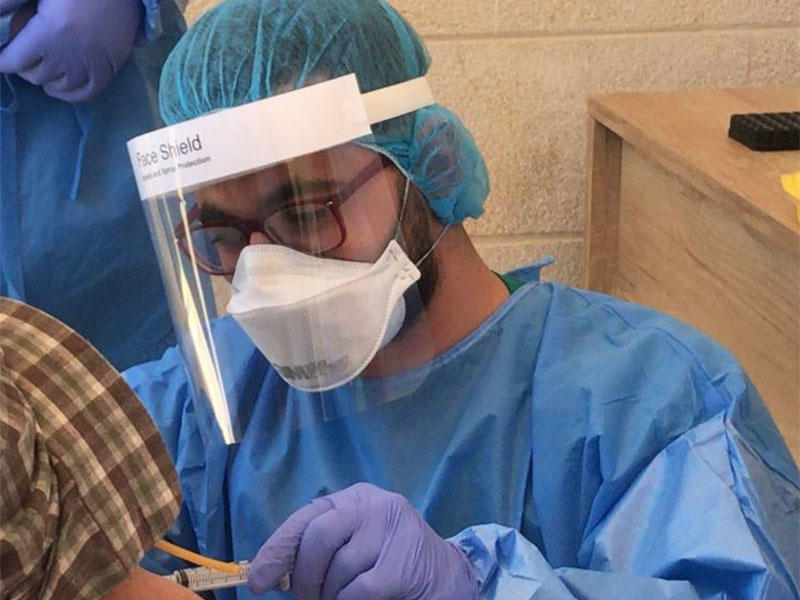 I had been working in the Orthopedics Medical Surgical Unit since October 2013, but I recently volunteered at the COVID-19 Unit, specifically the PCR testing unit, and later at the LAU Mobile Clinic.
I took part in setting up the clinic from A to Z, in strict adherence to all safety requirements. Through the clinic, I gained field experience as a public health nurse, which is vastly different from working at the hospital, with the exception of the reward we receive from serving patients.
To ensure the safety of my family, I had to leave the house and self-quarantine in an apartment in Beirut. Just as we nurses are attending to our medical duties, I hope that people will be socially responsible by staying at home to increase our chances in defeating this disease and reuniting with our families soon.
My nursing degree from LAU prepared me well for this health crisis, in particular the specialized courses related to community and public health, as well as the microbiology course that focused on viruses and bacteria.