Dr. Lamis Karaoui, Clinical Associate Professor of Pharmacy/Director of Experiential Education
Using technology to free up lecture time, putting students' wellness first and attending to research.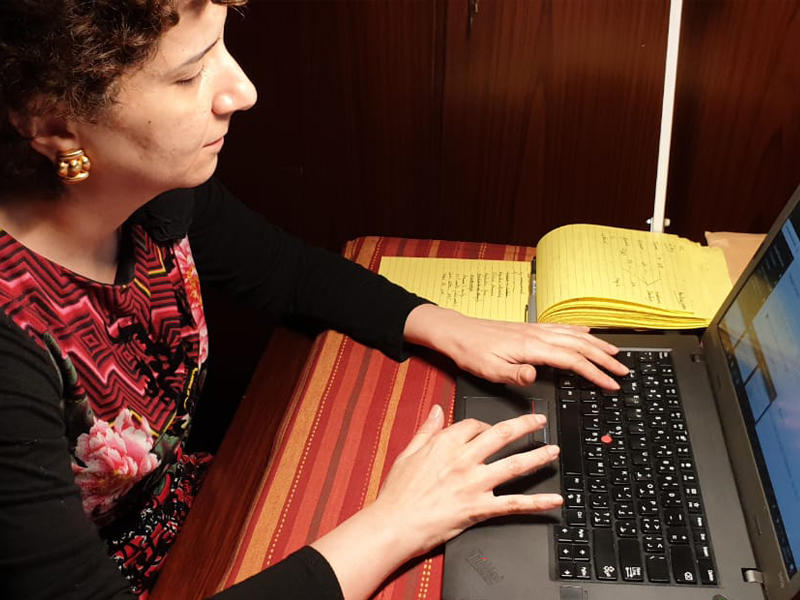 The COVID-19 pandemic has impacted all aspects of pharmacy education.
As the semester is coming to a close – despite the challenges associated with connectivity and online assessment – I became more familiar with the options we have at hand to use technology, and intend to effectively use them in the future to free up lecture time and capitalize on active learning in the classroom.
For didactic courses, I have been using asynchronous learning, while for experiential courses, we have opted for conducting remote activities. Hands-on experiences will have to resume once the circumstances allow, though, in order to meet accreditation requirements.
Undoubtedly, students are stressed and anxious. To help them cope better, I have been sharing online resources with a special focus on wellness and resilience – the LAU Knowledge Unlocked Webinar Series has been very insightful in that regard.
In an effort to keep open communication with students, I have been providing "virtual office hours" for advising and/or mentoring, and group meetings over WebEx for students to voice any concerns, and to explore solutions to challenges they are facing.
The lockdown has also provided me with time to attend to research. During the past few weeks, I was able to wrap up the writing of pending scholarly work, co-author a commentary pertaining to COVID-19 and Pharmacy Education and submit a research proposal on women's health and COVID-19, in response to the recent CNRS Flash Call on COVID-19 Management in Lebanon.