Dr. Rania El-Haddad, Associate Professor/Director of the Institute of Hospitality and Tourism Management
Adapting to the shift while setting realistic goals.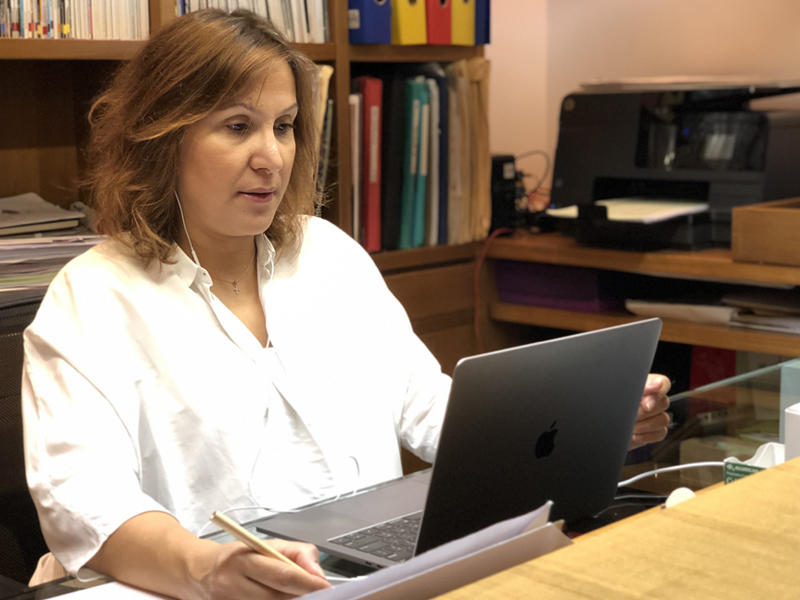 Due to the current situation, the shift toward online learning environment was inevitable. One of the challenges I faced was switching from the traditional classroom experience to a virtual one, making things entirely different for students. Although this experience proved that many students lack self-motivation, an e-learning essential requirement, I put a lot of work and time into designing course delivery and help them adapt to their new challenge.
We are also making sure that our kitchen lab courses are still operating remotely. Based on video samples of food courses uploaded weekly to Blackboard, students follow the preparation method and present their final product from home.
On a more personal level, setting a fixed routine at home does not always work, especially if children must adapt every day. While wanting to be ambitious and setting goals for myself, I realized that when working from home, I had to be more realistic. Nonetheless, working from home also means less stress, no commute and most importantly the benefit of spending more time with our children.