Lama Lamaa, Process Development Coordinator, Registrar's Office
Implementing the digital transformation.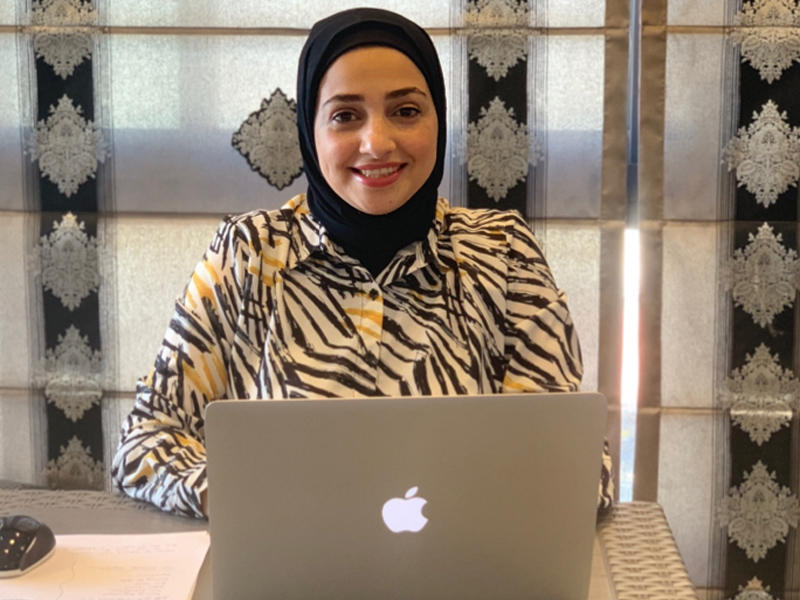 Dr. Jabbra once said, "We have a history of turning adversity into opportunity and menacing ordeals into promising new beginnings," which recent years have shown to be so true.
Working remotely made me realize that there was a significant opportunity in this shift. The challenges we, at the Registrar's Office, faced in meeting the students' needs, pushed us to accelerate the redesign of most of our processes and implement digital transformation.
With the support of the IT department and my colleagues, I succeeded in digitizing all 34 student forms in a timely manner so as to provide excellent service to our community. This entailed working on the design, validating implementations, coordinating with the parties involved, testing all scenarios, and communicating with all users.
The impact of this transformation was significant as we all embraced remote work and were able to deliver to the satisfaction of our users.
Working from home with my kids, bad internet connection, constant distractions, various work schedules, and multiple communication channels were indeed challenging. But I overcame them through dedication, patience, time-management, and hard work. What I learned was that working from anywhere is possible and that digital transformation is a must.
LAU's sense of unity, trust, and family spirit really stood out over this period. As the saying goes, "The journey is more important than the destination," so thank you LAU for making this journey pleasant, safe, and positive.