Melissa Plourde Khoury, Associate Professor of Graphic Design
Working collaboratively and planning for studio courses to come.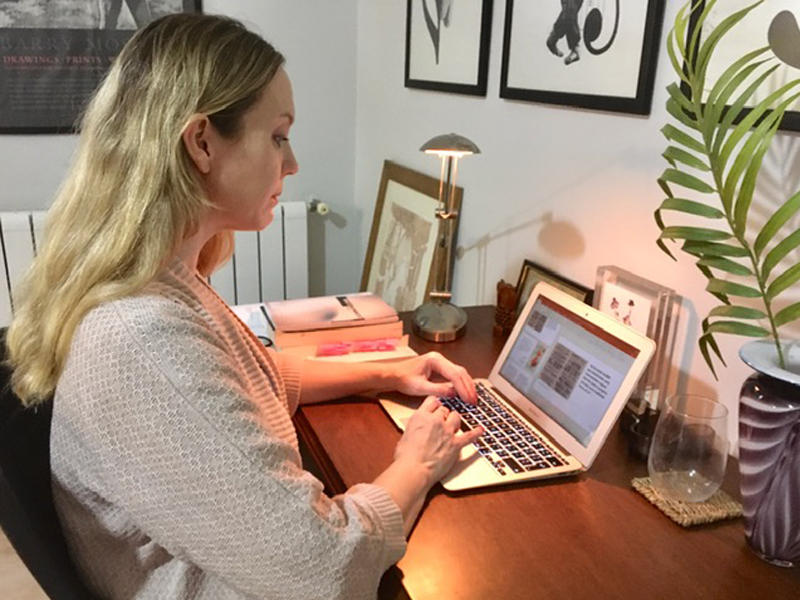 This semester I am teaching lecture courses in design and visual culture history and theory. And, because I have small classes of predominantly upper-level students whom I have already taught in person, the shift to online teaching has not been so difficult for me.
Working in a collaborative manner with my students on written research and analysis with weekly submissions and guided lectures has fostered a regular discourse in which students are able to build upon their knowledge and learn by doing or writing. Teaching under the circumstances, more than ever, requires an approach that is caring and encouraging while maintaining high expectations of both teaching practices and learning processes.
That said, this semester made me consider how I would teach a studio course that I normally give in the fall. I would create video tutorials so my students could access the various demonstrations I normally give within the studio related to drawing, painting, cutting, binding and photography, and would ask students to present their processes and outcomes via video as well. This would be an altogether different experience, but I think it could work. After all, innovation is what the arts and design are about.