The Admissions Team – Beirut and Byblos
Swift move to ensure operations continue.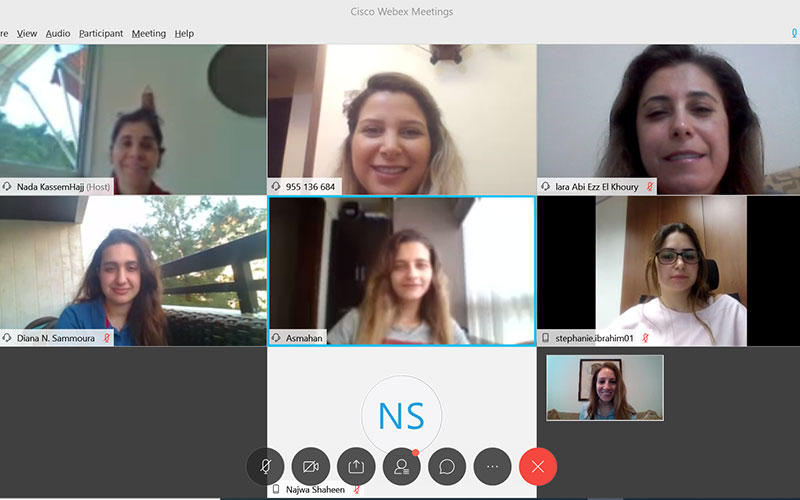 In spite of the stress we are all under, the precautions and economic instability, the admissions team adapted well and fast.
From day one, we had a full set-up at home. The Cisco Jabber application was installed on our mobiles so that we may be easily reached, and the Banner and Electronic Data Management systems made accessible to the whole team.
Keeping the admissions process running while assuring the community that we are available to answer any concerns or questions has been challenging. During this period, the team has had 265 live chats, replied to 4,335 emails, processed 445 new applications, and replied to 902 telephone calls.
We have also had to take steps that helped us stay ahead of many other universities: from moving swiftly to waive the SAT; setting up the online registration for the EEE; holding live webinars for admissions; and processing all application requests without any delay. In addition, we hold daily live chats with prospective applicants and parents and conduct occasional calling campaigns to inform applicants of any new decision on a one-to-one basis.
Although these have been hard times, we are grateful for what we have. We cannot wait to resume normal operations and welcome the incoming class in person.